OpenLara 3DS
From GameBrew
OpenLara
General
Author
XProger
Last Updated
2020/11/10
Type
Adventure
Version
2020
License
Mixed
Links
Download
Website
Source
OpenLara is an open-source engine of the Classic Tomb Raider series - Tomb Raider 1, inspired by OpenTomb.
The project has a link web build that allows you to see the latest changes with demo level; while the standalone version is available on multiple platforms including Windows, Linux, MacOS X, Raspberry Pi, Android, iOS, Switch, Xbox, GBA, and more.
Installation
Note: You will need your own copy of the original 1996 game, works with the PC release, Sega Saturn or PSX. GOG, steam and PSX classic versions.
Copy OpenLara.3dsx file from archive into /3ds/ folder.
Copy the original game CD content into /3ds/OpenLara/ folder.
Run the game from homebrew menu.
How to get level files
Tomb Raider has differences between ports. The Steam and GOG version do not install the level files directly into the directory. In Console versions, these files are in the image file (read more).
First create an empty folder on your computer.
For original PC, PSX and Sega Saturn CD versions, simply copy data from your CD into the empty folder (to extract content from PSX CD images, use this tool).
For ported Android version, unzip data file /sdcard/obb/com.squareenix.tombraider1classic/main.42.com.squareenix.tombraider1classic.obb into the empty folder.
For Steam/GOG version (digital platforms), you will see GAME.GOG (game file), GAME.DAT, dosbox.exe and configuration file of dosbox inside the folder.
Open the dosbox.conf file with a text editing file. Scroll down to until [autoexec], add the following lines in this section it so will be performed at startup.
mount C .
        imgmount d ".\game.dat" -t iso -fs iso
        xcopy D:\DATA\ C:\DATA\
        xcopy D:\FMV\ C:\FMV\

Rename game.dat to game.gog if you are using GOG version, also it needs to be in the same folder as DOSBox (see comment in the video guide for more info).
Run dosbox.exe, after that you'll get level files in the new DATA folder. Copy them into the empty folder.
For advanced users, copy level and title screen files (PHD, PSX, PCX, PNG, RAW, SAT, SAD, SPR, SND, BIN) into [your_folder]/level/1/.
Copy audiotrack files (track_.ogg, track_.mp3) into [your_folder]/audio/1/.
See here if you encounter missing audio (may cause performance issue).
Screenshots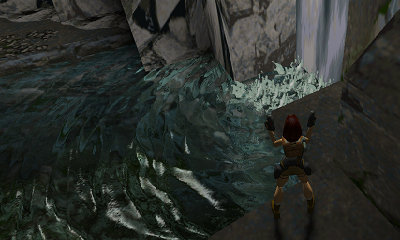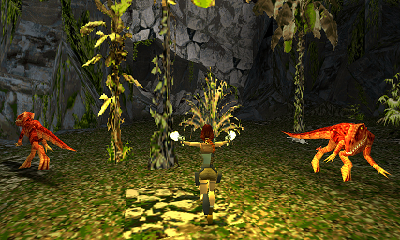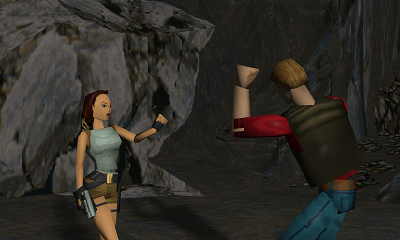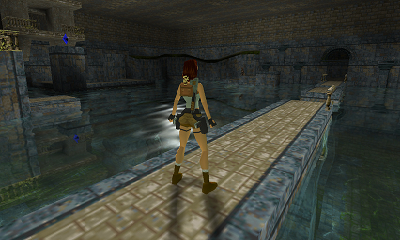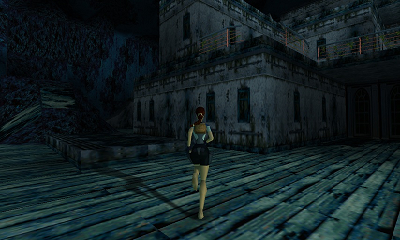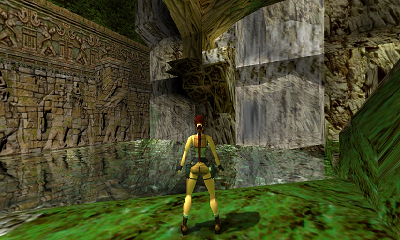 Media
OpenLara - Nevada cutscene (Tomb Raider 3) (Timur Gagiev)

Port TOMB RAIDER (Open Lara) for 3DS (Spanish) (López Tutoriales)

3DS OpenLara (Chinese) (充满游戏)

RetroArch - How to Setup: OpenLara (LibRetro)

Known issues
Please see https://github.com/XProger/OpenLara/issues.
Credits
Tools:
Tutorial by CyanKing64.
External links