Fibbage3DS
From GameBrew
Fibbage3DS
General
Author
LeifEricson
Last Updated
2015/11/19
Type
Other Games
Version
a08.25.15
License
Mixed
Links
Download
Website
Fibbage3DS is a Fibbage clone for the 3DS. This is a early alpha build which is for testing purposes only.
Installation
Place all folders in the root of your SD card.
Make sure that the directory /fib3ds/audio exists and has .bin files in it or you won't hear any music/the game can crash.
User guide
Fibbage is a party game from the makers of You Don't Know Jack, where you have to bluff to fill in the blank of a weird fact.
The objective is to make a lie that's convincing enough that other players would choose it, while avoiding fake answers yourself.
This implementation is based on the concept of pass and play: you pass it between players so that they can enter their lies/choose their answers without other players seeing.
Screenshots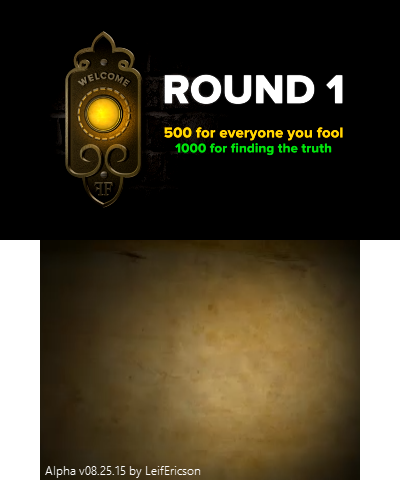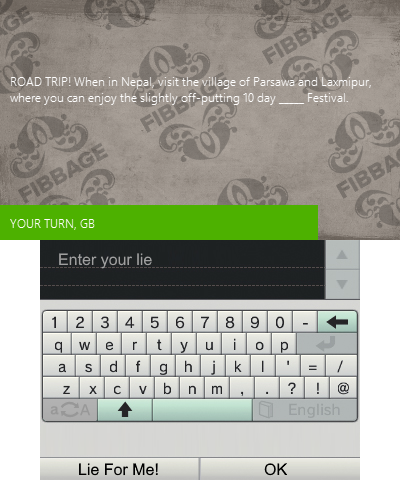 Media
Fib3DS Test (LeifEricson)

Known issues
Game is unfinished. Duplicate categories. Also adding an 8th player will crash the application.
Changelog
2015/08/25
Moved to Google Drive, build is now too large for post.
External Links