DS Boy
From GameBrew
DS Boy
General
Author
Brunni (mateom199)
Last Updated
2007/10/07
Type
Handheld
Version
0.75
License
Mixed
Links
Download
Website
An emulator of Gameboy B & W (not GBC) and, via ini files, it allows you to colorize the GB games. It is written based on the source of DS GBC from Ethos.
Now with support for Color Pack tweaks.
Installation
Put the .nds file on your card.
Newer cards like R4/MK5/MK6 should work directly, otherwise it will have to be patched with DLDI.
ROMs should not be zipped, must end in .gbc (spaces in filenames not tested).
Screenshots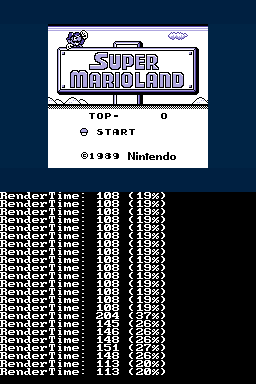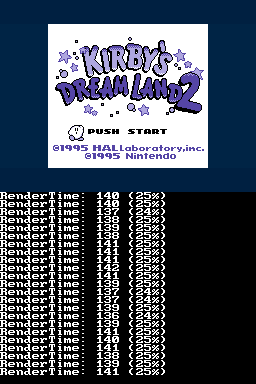 Known issues
Graphics slightly corrupt.
Many ROMs will crash it - tested with Mega Man 1, works fine (slow though).
Changelog
0.75
Fixed a map bug.
Improved the speed (The difference is noticeable in quite afew games).
0.7
Addition of the colour tweaks (compatible MasterBoy/VisualBoyAdvance EC).
Improved the access pallets speed (typically fades).
Improvement speed for the games that makes copies in VRAM.
Faster Management of the maps.
Force default colors when no colour tweak is loaded.
Improvement of the colors to improve quality.
External links