Zelda Instruments
From GameBrew - a wiki dedicated to Video Game Homebrew.

A homebrew that includes different music instruments to choose from the main menu,all based on the Legend of Zelda series.
User guide
It contains:
Deku Links Pipes.
Goron Link's Drums.
Harp.
Music box.
Ocarina.
Zora Link's Guitar.
There are sound buttons available, each playing a different one of the instruments are included, like a melody, the display on the top shows what you are currently using.
You are able to return to the main menu at anytime after choosing an instrument.
Controls
Main menu:
Stylus - Choose instrument
Down - Music box
Right - Ocarina
Left - Harp
Instrument menu:
Stylus - Return to main menu
D-Pad/A - Play a tune
Screenshots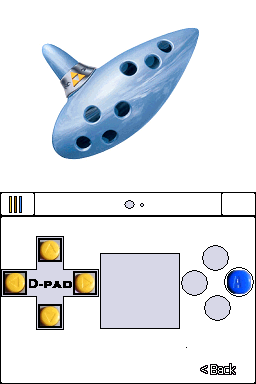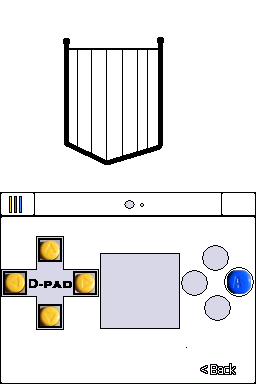 Compatibility
Tested on:
Supercard DSTwo (EOS firmware 1.11)
Ultra R4 (firmware 1.56)
Gold R4i (firmware 1.49b)
DSTT/TTDS (firmware 1.17a12)

Changelog
v2
Now with Deku Links Pipes, Goron Link's Drums, and Zora Link's Guitar.
External links