Yata online 3DS
From GameBrew
Yata online
General
Author
exelix11
Last Updated
2018/06/26
Type
Theme Tools
Version
1.3
License
Mixed
Links
Download
Website
Source
Yata online is a POC web app of YAYA+. It is an experimental project, written from scratch and the only left from the orignial code is the image encoding algorithm.
User guide
You load or create a theme, load the images and then click save.
If images are not of the right size they will automatically be stretched.
Screenshots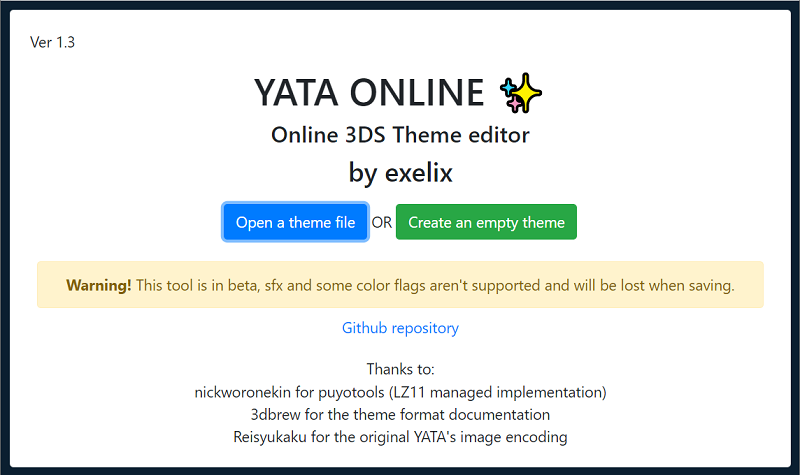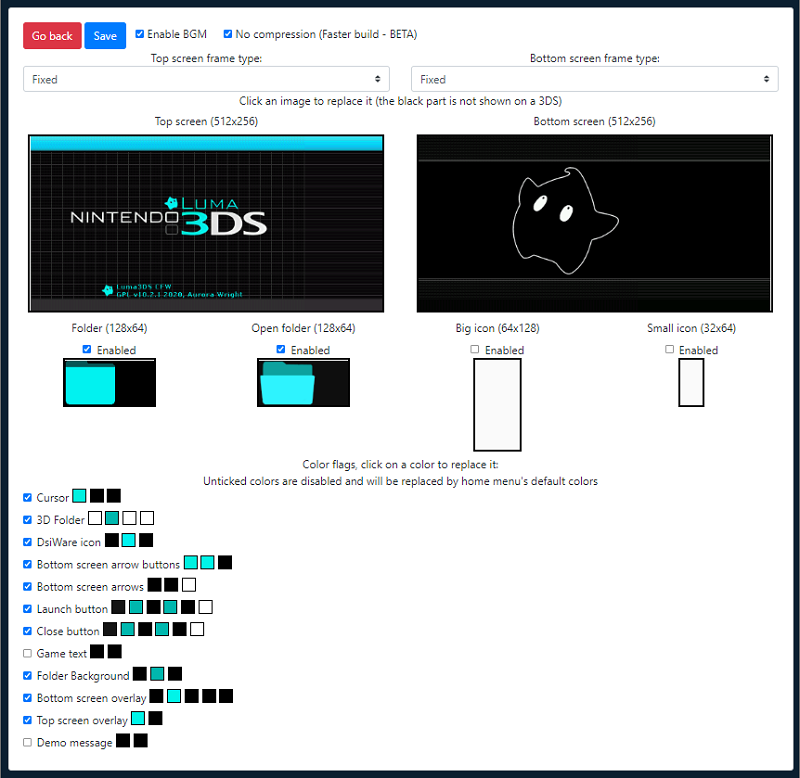 Compatibility
It has been tested and works on Firefox, Chrome, Edge and Edge, should work on phones as well. It's not compatible with Internet explorer.
External links