Ukke DS
From GameBrew
UKKE DS
General
Author
Unkwar, Realtech-Vr
Last Updated
2009/03/19
Type
Puzzle
Version
2009
License
Mixed
Links
Download
Website
Ukke DS is a homebrew puzzle game for the Nintendo DS.
This homebrew was presented in NEO Spring Coding Compo 2009.
User guide
You control a star (looks like a Shuriken), you have to reach the exit of the level.
During the game, however, some waves will appear. When a wave appears, you will have to move on a floor to avoid the wave, otherwise you'll be brought to the beginning.
Controls
D-Pad - Move through menu, Move shuriken
DS Motion - Move the shuriken
Stylus - Move to any of the four tiles available
A - Select the menu option
Screenshots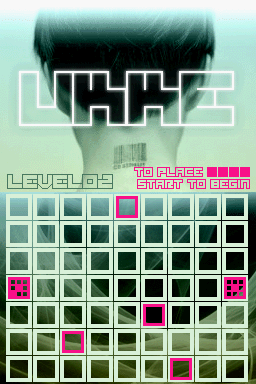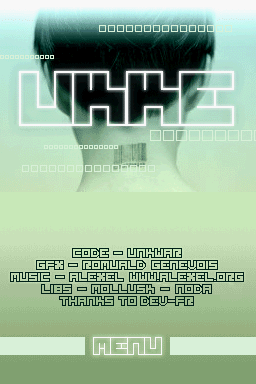 Competibility
Works on M3 Real (firmware 4.2e).
Credits
Code: Unkwar.
GFX: Genevois.
Musics: Alexel.
Specials Thanks: #dev-fr, Realtech-Vr.
External links