Traffic Jam
From GameBrew
Traffic Jam
General
Author
TheMackshun
Last Updated
2011/05/31
Type
Racing
Version
Beta V2
License
Mixed
Links
Download
Website
Traffic Jam is a homebrew driving game for the NDS, where you need to avoid the accident as long as possible.
User guide
This is a game about a person who is very strict about work.
One day he is late because he woke up on the wrong side of the bed. He is rushing to work and there is a lot of traffic.
He must dodge the cars and when his car gets the red power-up, he will knock all the cars out of his way.
Instructions:
You begin with 3 lives and must avoid the cars that may crash you.
If your score reaches a certain point, you will achieve car fever which is triggered by the icon on the bottom screen. You will be invincible for about 10 seconds.
The are multiple levels in the game and Ni-Fi option.
Controls
D-Pad - Move car
Screenshots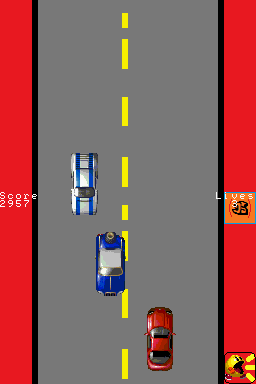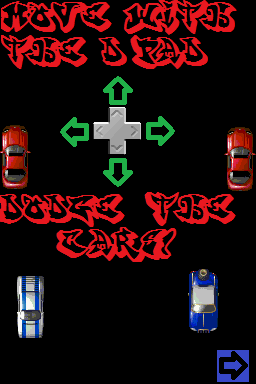 Changelog
Beta V2
Fixed bug which cannot to move left and right when the car is on top.
External links