TownManager 3DS
From GameBrew
TownManager
General
Author
dragos240
Last Updated
2017/01/21
Type
Save Managers and Editors
Version
1.2.1
License
Mixed
Links
Download
Website
Source
TownManager is a specialized save manager made for Animal Crossing: New Leaf (Welcome Amiibo compatible).
It backs up your saves into folders (Towns), which you can then select and launch from. This makes it possible to easily switch back and forth between towns.
Installation
Available in 3DSX and CIA formats.
User guide
How does it work
When TownManager is first launched, it creates a TownManager directory under your SD root as well as a "Saves" directory inside of that which holds your save files.
After this, it automatically backs up your current saves to a folder called "Main" located in /TownManager/Saves.
From there, you just select the town you want to launch and then hit "Launch town" and the game starts up.
Once you're finished playing the game, make sure you run TownManager and it will back up your saves again to Main.
Creating a new town
To create a new town, select the "-New town-" option and a keyboard will appear in the bottom screen. You should enter the name you will give your new AC:NL town.
After you hit "OK", TownManager will wipe your game and you will start out fresh. Remember that it backed your saves up to "Main" so you don't need to worry about losing data.
Create your town in game and save. The next time you enter TownManager, it will back up your saves to the new town folder you just created. TownManager remembers the last town you launched.
Importing a town
Before you import a town. Make a copy of it first then take note of the special ID as you'll need this when importing a new town otherwise data will be corrupted.
When you have made a backup and gave noted the ID you can then edit the new Town and replace the id with the one you already have. Save and inject and you should be good to go.
Selecting a town
This is pretty self explanatory. You just select the town you want to play, then hit "Launch town" and the game opens.
Screenshots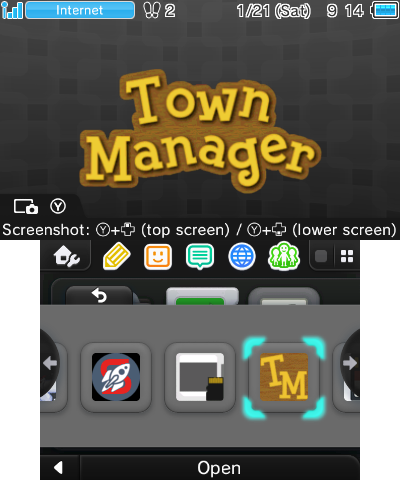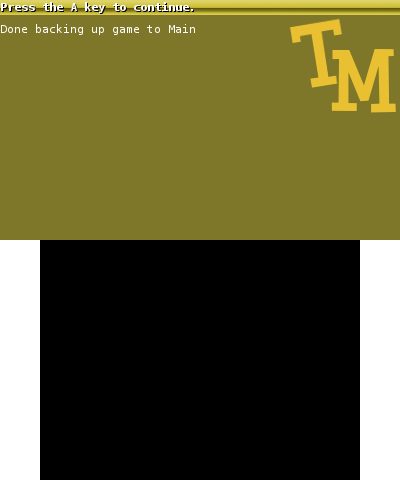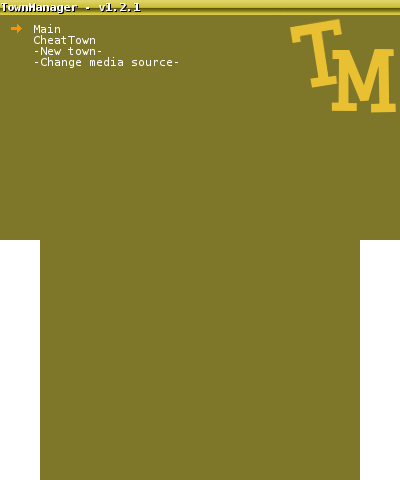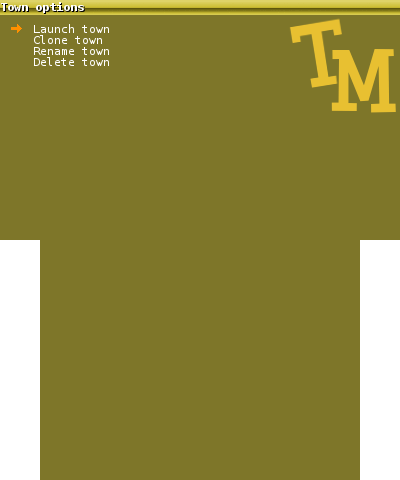 Changelog
v1.2.1
Converts tm.conf files to the new config format.
v1.2.0
Config format was changed to a non human readable format that saves the last mediatype selected until a new one is manually selected at the menu. This eliminates the "Select mediatype" screen that would pop up every time you started the app.
v1.1.0
Fixes issue #1. Also added "Clone" and "Rename" features.
v1.0.1
This release fixes a bug that caused different towns other than "Main" to be unplayable because the secure value was not deleted.
v1.0.0
TownManager now works with the Amiibo update. Also tested all of the features and they appear stable.
v0.2.0-pre-slpha
Fixed launching feature for non NA games. Added support for eShop/CIA versions of the game.
External links