The Legend of Zelda: Molblin's Magic Spear
From GameBrew
The Legend of Zelda - Molblin's Magic Spear
General
Author
Desertdog (aka Multiple:Option)
Last Updated
2009/09/21
Type
Adventure
Version
2009
License
Mixed
Links
Download
Website
The Legend of Zelda - Molblin's Magic Spear is a children's book based on The Legend of Zelda.
Originally published in 1989, written by Jack C. Harris, illustrated by Art and Kim Ellis. This is a port of the video version narrated by Winter11, animated by TheTwinSays.
User guide
This DS version does not have the narration but with text instead as per the original storybook.
Screenshots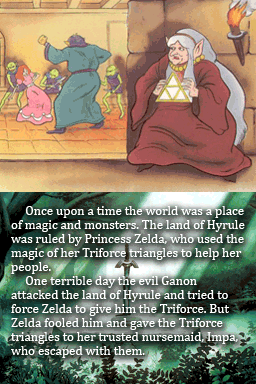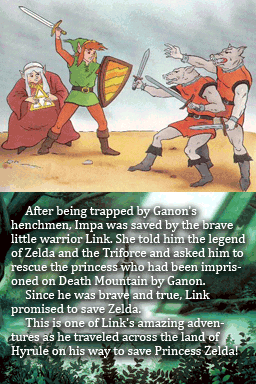 Media
The Legend of Zelda - Molblin's Magic Spear (2009 Version) (multipleoption)

External links