Stylus Maze
From GameBrew
Stylus Maze
General
Author
Kabir94
Last Updated
2010/02/07
Type
Action
Version
Alpha 3
License
Mixed
Links
Download
Website
Stylus Maze is a DS homebrew game inspired by the classic game where you control a bar and move towards the goal through a maze without touching the edges of the tunnel.
Note: The link is for Alpha 2 only (latest release is Alpha 3).
User guide
Guide a blue square through a maze to collect the yellow balls without touching the shore.
There are two levels in this version.
Controls
Uses Stylus for total control of the application.
Screenshots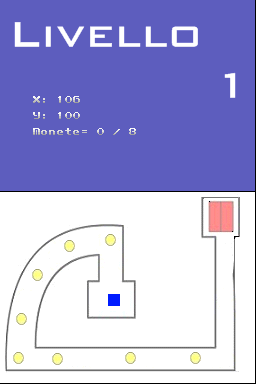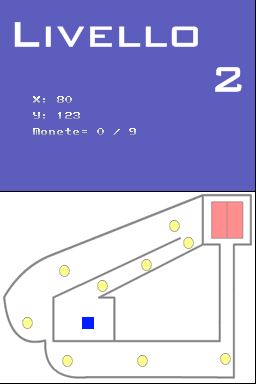 Compatibility
Tested on:
R4 SDHC (firmware 1.32)
iPlayer (OS 1.2 firmware 1.0.6)

Changelog
Alpha 3
Totally renewed graphics.
Inserted the credits.
Instructions redone.
Added a third level.
Optimized (slightly) the code.
Sound effects (for now only of the coin).
(Very) slightly improved collisions.
Alpha 2
Compiled with the latest version of the DevkitPro.
Compiled with the latest version of the Palib.
Added a second level.
Added instructions.
Added icon (not transparent) + text.
External links