Stacker
From GameBrew
Stacker
General
Author
Aguilera_87
Last Updated
2010/08/24
Type
Arcade Games
Version
Beta
License
Mixed
Links
Download
Website
Stacker is a DS homebrew arcade game which tests your reflection. It is available in Spanish and English.
Features
Multi-languages.
Custom speed.
2 skins: Arcade and PacMan style.
Controls for left/right handed.
User guide
The objective of this game is to create a tower as high as possible by stopping the moving squares.
Press the button to stop the moving squares at the right time to make it align with the one at the bottom.
You only have one chance, if you miss once and you will have start over.
Controls
Left/A - Equivalent to the A button on the screen
Touch screen:
-/+ icon - Change initial speed
Hand icon - Change orientation of the console for left/right hand
Phantom square icon - Exchange the skin
Flags icon - Change language
A icon - Stop the square
Screenshots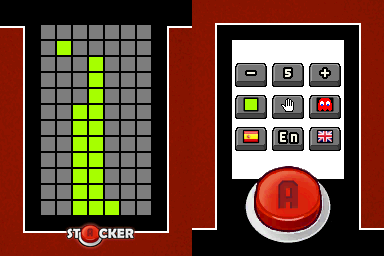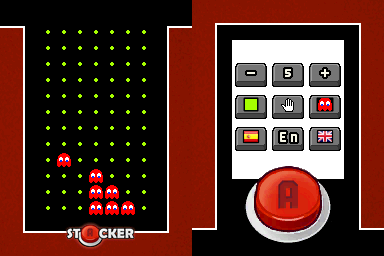 Media
Stacker Beta (Cid2Mizard)

Compatibility
Tested on:
M3DS Real (Sakura firmware v1.48X)
DSTT (firmware 1.17)

External links