Soul Eater - Training for a Meister PSP
From GameBrew
Soul Eater: training for a Meister
General
Author
fullarms
Last Updated
2011/05/14
Type
Other Games
Version
beta 8 signed
License
Mixed
Links
Download
Website
Soul eater: training for a meister is a collection of 3 minigames made by fullarms, which is entirely based around the universe of the Japanese manga Soul Eater. It is available in French and English.
It has been entered to the PSP Genesis Competition 2011.
User guide
Soul eater: training for a meister proposes, through 3 minigames, it can train you to become a professional Meister (a character that combines his soul with that of his weapon).
The three training are under the form of three mini games pictures of the menu.
Soul and Maka
In this training, you will learn how to successfully do a Resonance of Souls.
Two souls are coming from each side of the screen. When they meet, you have to push the right key indicated in the centre.
But beware, the souls may speed up and if you miss, or get it wrong, you will lose a life.
Death The Kid
This training teaches you how to differentiate the human souls from the souls of the great devourer.
In front of you there are 6 souls, but be careful, they are not all human.
You will wield a gun to shoot as many red souls as possible before time runs out. You lose points if you shoot a blue soul.
Black Star and Tsubaki
In this training you will learn to use the energy of the dark flame, without be submerged by the negative energy.
Embodying a small and smiling blue character, you will have to carefully travel through a fiery panel.
Capture positive energy as it appears, and avoid touching the negative energy (black flame) approaches from both sides of the screen.
Controls
Soul and Maka:
Cross/Triangle/Square/Circle - Merge souls
Start - Pause game
Death The Kid:
D-Pad - Move pistol
Cross - Shoot
Start - Pause game
Black Star and Tsubaki:
D-Pad - Move character around the panel
Start - Pause game
Screenshots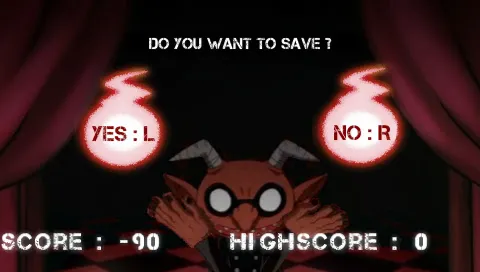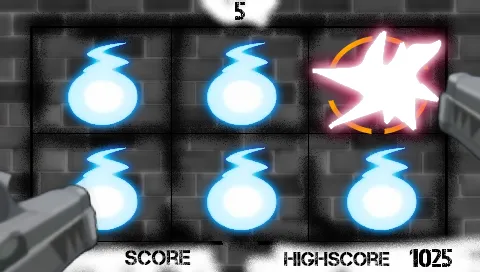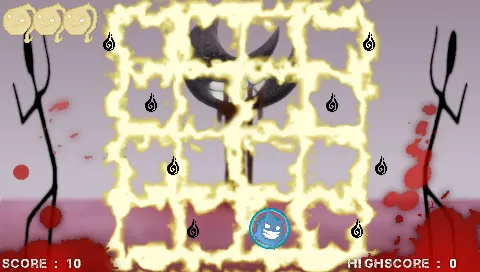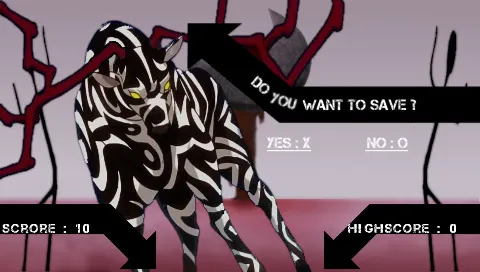 External links