Siren Head Dating Sim PSP
From GameBrew
Siren Head Dating Sim PSP
General
Author
Iridescence, Sergo
Last Updated
2021/08/11
Type
Adventure
Version
1
License
Mixed
Links
Download
Website
Source
This is a port of the visual novel Siren Head Dating Sim originally made my Nekosounds.
User guide
Have you ever looked at Siren Head and think "Man. I sure would love to date him."
Well now you can.
Check out Siren Head Dating Sim to have a magical day with Siren Head.
Just make sure you don't get killed.
Controls
Cross - Advance dialog, Confirm
D-Pad - Choose between options
Screenshots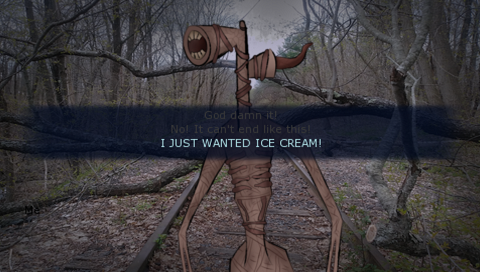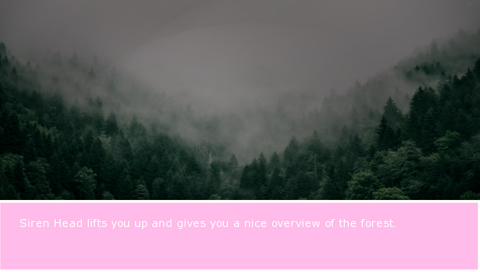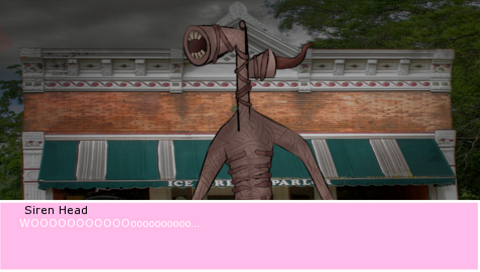 Known issues
No save/load and fast forward features.
External links