SNiPeeMoN
From GameBrew
SNiPeeMoN
General
Author
Eldude, Mario264
Last Updated
2009/04/03
Type
Action
Version
2009
License
Mixed
Links
Download
Website
Snipeemon is a DS homebrew game where your job is to assassinate a series of Pokemon creatures using a sniper weapon. It is made with DS Game Maker and was inspired by the dislike of PoKéMoN.
User guide
In this original homebrew you take the role of a sniper and have to fulfill the missions on the top screen. The objective of the game is to shoot the targeted Pokemon and progress through the levels.
At the moment there are 5 missions.
Each level will get progressively harder with more challenging strategy and/or more movement.
Controls
Menu:
A - Play
B - View control
In game:
Right - Activate sight
Left - Disable sight
Stylus - Move view
L - Shoot
Screenshots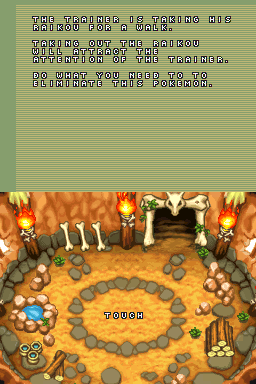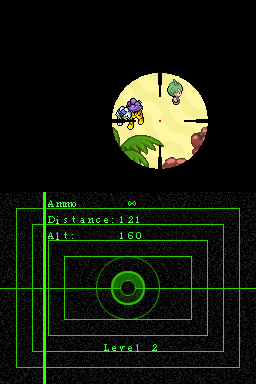 Media
SNiPeeMon (jordi22masters)

Compatibility
Tested on NDSTT/Top Toy DS (unofficial firmware 1.17a12).
Credits
Eldude - Coder.
Mario264 - Music and Idea.
External links