SMS Plus PSP
From GameBrew
SMS+ PSP
General
Author
Akop Karapetyan
Last Updated
2010/10/16
Type
Console
Version
1.3.1
License
Mixed
Links
Download
Website
Source
SMS Plus PSP is an emulator for Sega Master System and Game Gear for PSP. Written by Akop Karapetyan (aka Uberjack) in C and uses GU (Graphical Utility toolkit) for rendering.
It is a port of Charles MacDonald's SMS Plus emulator to the Sony PlayStation Portable platform.
Features
Screen size adjustment.
Autofire toggles.
Frameskip.
Show FPS.
Can load rom from ZIP files.
Can load rom from any directory.
Time rewind (for up to 20 seconds from recent gameplay).
Custom key mappings.
Save states.
Other miscellaneous options.
Installation
Unzip smsppsp.zip into /PSP/GAME/ folder on the Memory Stick.
Game roms may reside anywhere (the ROMS subdirectory is recommended, but not necessary).
SMS+ PSP can load ROM's from ZIP files.
User guide
Time Rewinding
Starting with v1.2.55, a Time Rewind feature is included, which allows you to rewind recent gameplay (approximately 20 seconds).
To enable this feature, assign Special: Rewind feature to any PSP button.
Button configuration
By default, changes are not retained after button mapping is modified.
Please make sure to save (with Cross button) after desired mapping is configured.
Controls
Sega Master System/Game Gear:
Analog/D-Pad - D-Pad
Square - Button 2
Cross - Button 1
Circle - Spacebar
L+R - Return to the emulator menu
Start - Pause/Start
Button configuration:
Cross - Save changes
Triangle - Load default key mappings
Screenshots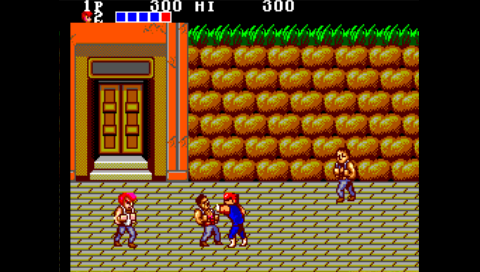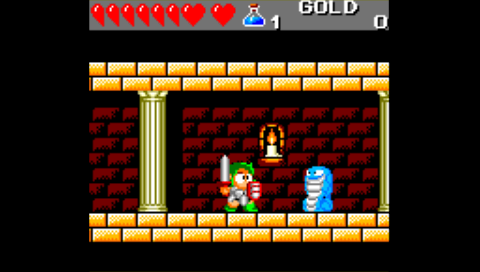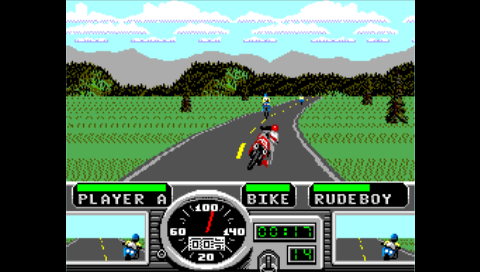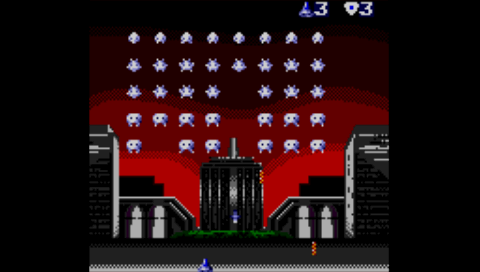 Changelog
v1.3.1 2010/10/16
Adds support for TMS9918-based display modes, making games like F16 Fighting Falcon and Rozetta no Shouzou playable.
Saving changes to controls is now automatic (no longer need to press X to save).
v1.2.55 2009/01/18
Time Rewind feature by DaveX – "rewind" recent gameplay (approximately 20 seconds). Map 'Special: Rewind' to any PSP button to enable this feature.
v1.2.5 2008/12/08
When switching games, latest save state will be automatically highlighted.
Rapid fire support – map any button to A or B autofire ('Controls' tab). Change the rate of autofire in the 'Options' tab.
Snapshots are now saved to PSP's PHOTO directory (/PSP/PHOTO), and can be viewed in PSP's image viewer.
File selector snapshots – while browsing for games with the file selector, pause momentarily to display the first snapshot for the game.
v1.2.4 2007/09/11
Added animations to the menu UI.
Fixed buffer overflow error affecting units without a battery.
v1.2.3 2007/07/20
20% speedup in emulation speed with new 8-bit video rendering.
Option to turn off FM emulation for an additional 48% improvement in emulation speed. This means that with FM emulation disabled, all games will play at 100% speed with VSync enabled.
Various small bug fixes.
v1.2.2 2007/07/14
Fixed a bug that caused subsequently loaded games to crash.
Added an option to use a faster, less accurate sound emulation engine (improves performance by 3-4 fps).
Added an option to remove the leftmost vertical column for SMS games.
v1.2.1 2007/07/11
Credits
Charles MacDonald - SMS Plus.
Simon Tatham - fixed.fd font on which the emulator's font is based.
Gilles Vollant - Minizip library.
Ruka - PNG saving/loading code.
DaveX - Original time rewinding code.
Thanks to Chris Swindle for pointing out the reason behind the lag in the source of original SMS Plus PSP.
External links