SDLPAL 3DS
From GameBrew
SDLPAL is a SDL-based open-source cross-platform reimplementation of the classic Chinese RPG game The Legend of Sword and Fairy (Simplified Chinese: 仙剑奇侠传, Traditional Chinese: 仙劍奇俠傳, also known as Chinese Paladin, or PAL for short). It is availble in both Chinese and non-official English.
This port is created by Wei Mingzhi in 2009 and has been taken over by the SDLPAL development team. Many of the ideas of this program are based on documents from PAL Research Project, and portions of the code are based on the work done by Baldur and louyihua.
Note that this program does not include any code or data files of the original game, which are proprietary and copyrighted by SoftStar Inc.
Installation
Note: You must obtain the data files from a licensed copy of the game in order to run it.
Copy the CIA file to your SD card, then create a new folder named sdlpal in 3ds folder of your SD card.
Extract the game data files to the sdlpal folder (except for 2 folders and the AVI files, they are not needed).
Copy the sdlpal.cfg to the sdlpal folder just created (delete the .example at the end of the file name), so you should have sdmc:/3ds/sdlpal/sdlpal.cfg.
Open sdlpal.cfg, change CODEPAGE=0 to CODEPAGE=1 (delete the # in front of the line to enable it).
For n3ds/o3ds:
If you are using n3DS, turn on CPU+L2 boost in your CFW menu.
If you are using o3DS, open sdlpal.cfg, change both STEREO and USESURROUNDOPL to 0, lower both SAMPLERATE and OPLSAMPLERATE to 22050.
You can now install the CIA file and play the game in Chinese. To apply the English patch (included):
Extract everything except sdlpal.cfg in the win directory to the sdlpal directory of the SD card.
Overwrite m.msg, sss.mkf and word.dat, add m_chs.slf and m_eng.slf.
Open sdlpal.cfg and edit this line MESSAGEFILENAME=./m_eng.slf (near bottom).
User guide
FAQ
Please see https://github.com/sdlpal/sdlpal/wiki/FAQ_CHS (Chinese).
Controls
D-Pad/C-Pad - Move, Select
A/Start - Enter
B/Select - Menu
L - Accelerate the game (not working on o3DS, up to maximum 3X of the speed so you can skip fight animation etc)
Screenshots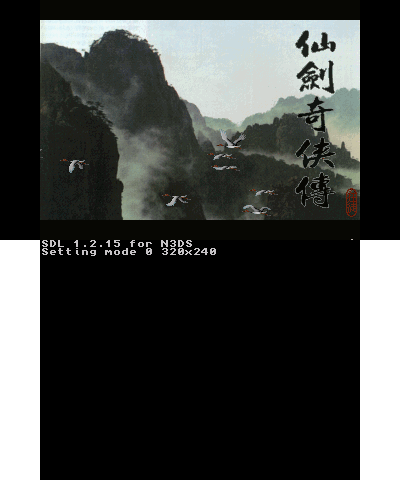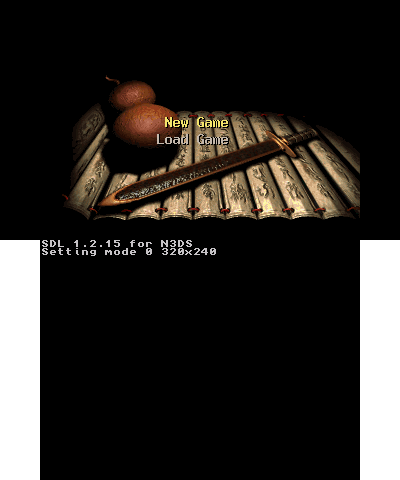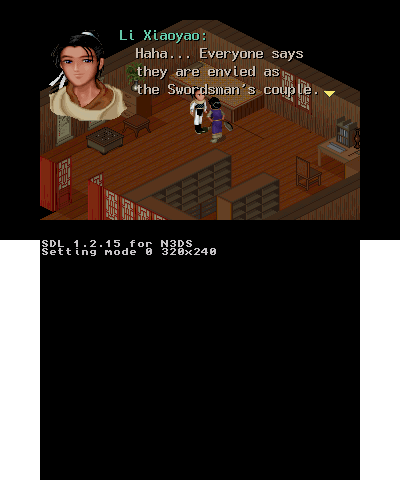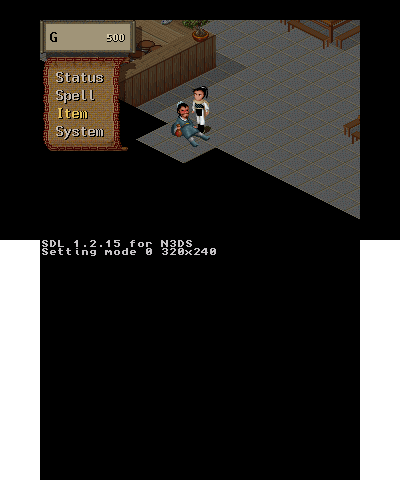 Media
SDLPAL 3DS Review (Chinese) (充满游戏)

Compatibility
Compatible with both o3DS and n3DS.
Tested on Citra.
Changelog
v2.0 2021/02/14
Experimental release for 2021-02-14.
v1.1 2017/02/18
v1.0 2017/02/17
Initial release, based on a extremely outdated version of sdlpal. Fully playable with Pal DOS resource file:
Credits
Copyright (c) 2009-2011, Wei Mingzhi.
Copyright (c) 2011-2021, SDLPAL development team.
This program made extensive use of the following libraries:
External links