S3SH 3DS
From GameBrew
S3SH
General
Author
Kartik
Last Updated
2019/06/14
Type
Utilities
Version
1.0
License
Mixed
Links
Download
Website
Source
This is a full SSH client for 3DS with vt100 emulation[supporrts colors and Escape Codes]. This project uses a modified version of the tmt emulation library to provide with vt100 emulation.
The project originally started as a client for the game Dungeon Crawl Stone Soup, the entire project was later repurposed to serve as a general SSH client.
Intallation
Available in 3DSX.
User guide
Works with Raspberry Pis, etc.
The game somewhat works with this client other than the Login option and Register option.
Screenshots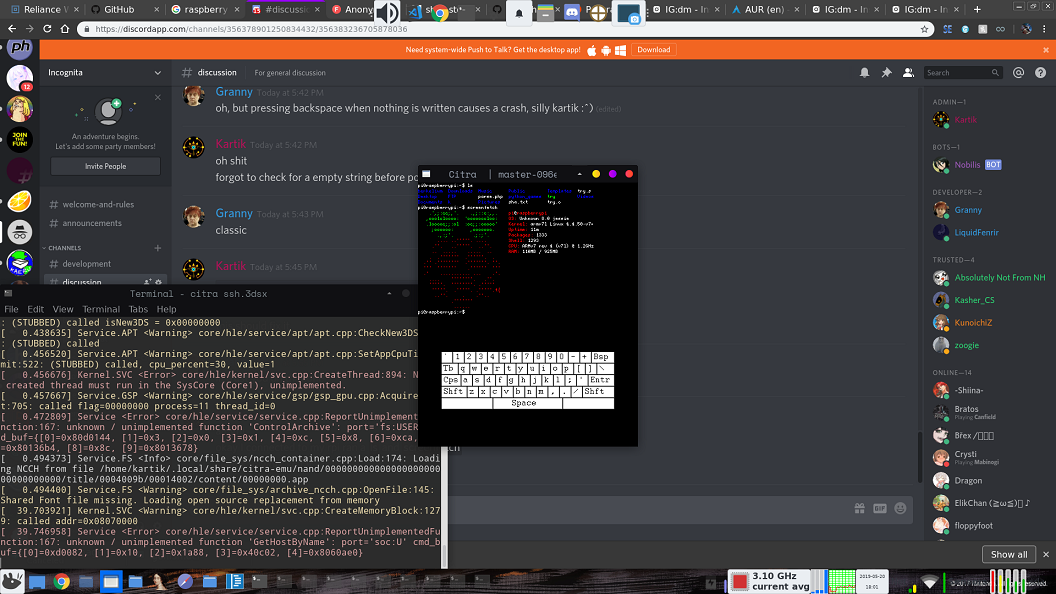 Known issues
See https://github.com/hax0kartik/S3SH/issues.
External links