Robot Finds Kitten DS
From GameBrew
Robot Finds Kitten DS
General
Author
GPF
Last Updated
2007/10/17
Type
Adventure
Version
20071017
License
Mixed
Links
Download
Website
Source
Robot Finds Kitten DS is a port of robotfindskitten. Originally made by Leonard Richardson, this DS port is based on the PSP version from Trevor Wilson.
User guide
You are robot (#). Find kitten.
There are things lying around which are not kitten.
Touch them to figure out which is which.
Controls
Start - Start game
D-Pad - Find kitten
Screenshots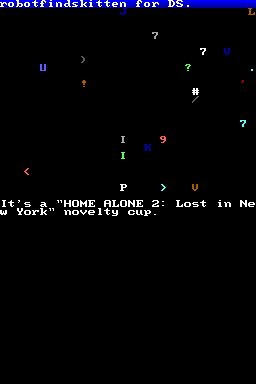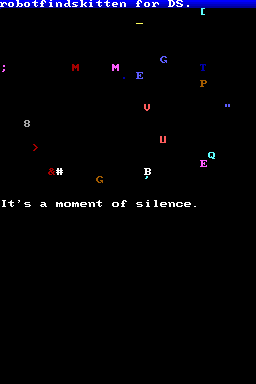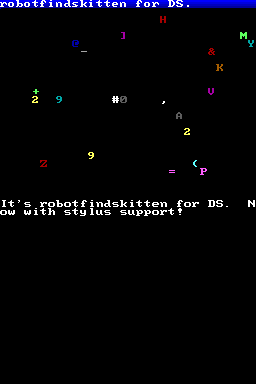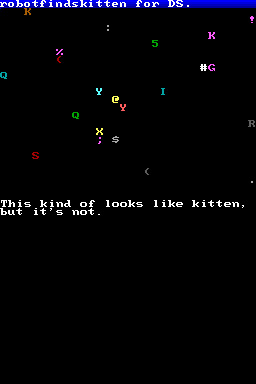 Changelog
Updated by bda 2007/10/17
Bugfix with trouble moving, as if the game was missing button presses.
Code to was updated to compile under libdns-20070503 (and devkitARM r20).
Credits
Based on PSP port by Trevor Wilson.
Original version by Leonard Richardson.
External links