Road Kill
From GameBrew
RoadKill
General
Author
AngelWire
Last Updated
2011/07/06
Type
Racing
Version
2011
License
Mixed
Links
Download
Website
Road Kill is a DS homebrew truck driving game where you have to hit armadillos and collect them. Speed gradually increases as you accumulate points.
User guide
Billy Bob has to bring food to the Cornslop family reunion so he figures he'll pick something up on the way.
Killing armadillos gives points, pick up with the Stylus and capture it.
With each animal killed, the speed will increase, until reaches the goal. The more it progress, the more difficult it would be.
Do not run over the porcupines or the truck will get damaged.
The objective is to move forward and get as much points (or animals) as possible, without damaging the truck.
Controls
Menu:
A/Start - Start
X - View help
In game:
Stylus - Capture animals
Right/Left - Move the car to the right/left
Screenshots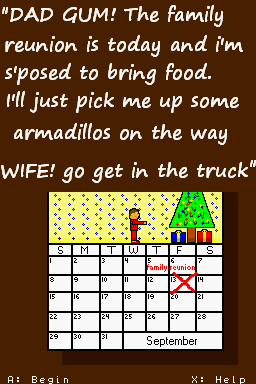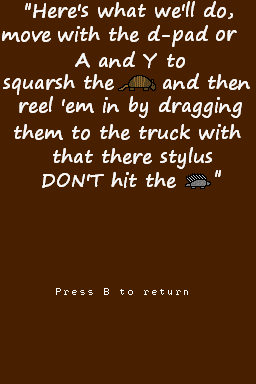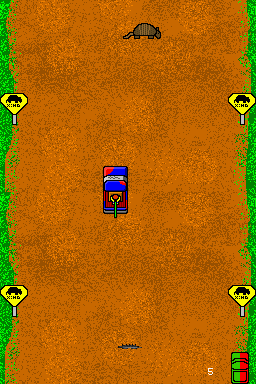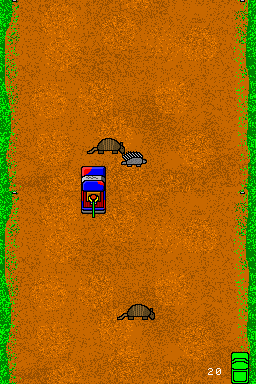 Compatibility
Tested on DSTT/TTDS (firmware 1.17).
External links