RefleXtreme
From GameBrew
RefleXtreme
General
Author
bksonic
Last Updated
2010/05/21
Type
Arcade Games
Version
0.1b Demo
License
Mixed
Links
Download
Website
RefleXtreme is a DS homebrew game that tests your reflection. It is made with DS Game Maker.
Features
User guide
Press the corresponding buttons as they enter the white box. Gradually, the game gets faster.
If you miss 50 of them, it's game over.
Screenshots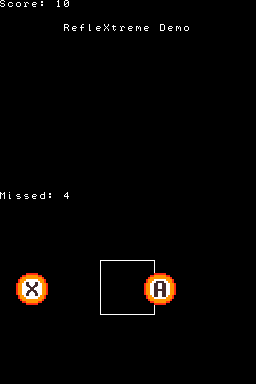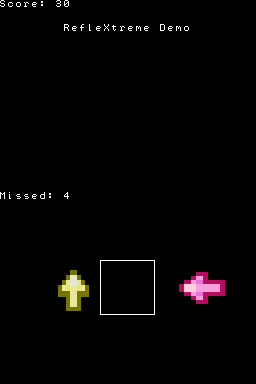 Compatibility
Recommended to play on a DS Console. This game does not work well (in terms of interface) on an emulator and you will not be able to submit score through emulator.
External links