Reality Game
From GameBrew
Reality Game
General
Author
JimmyL
Last Updated
2009/02/18
Type
Board
Version
0.6
License
Mixed
Links
Download
Website
Reality Game is a homebrew containing 8 mini-games (chess, checkers and Scrable among others) that you can play multiplayer from 2 to 4 people in the same console or WiFi connection.
It also includes a chat room where participants can contact if you're using the multiplayer mode.
User guide
There are options to play with wireless or via normal. 8 games are available as follow:
Checkers - Take all the opponent's pieces.
Igo (Go) - Occupy more part of the board than your rival.
Weiqi (Go) - Similar to Igo.
Chess - Beat the opponent.
Freecell (Solitaire) - Sort the cards game.
Klondike (Solitaire) - Similar to Freecell.
Deck of cards - Guess the card that is on the deck.
Scrabble - Write the longest and the most complicated word.
Controls
Stylus - Choose games, Play, Restart, Write in the chat
D-Pad - Access network settings or the game
L - Credits (menu), Change the area to put cards/figures/letters
R - Change the area to put the cards/figures/letters
Start - Back to the menu
Screenshots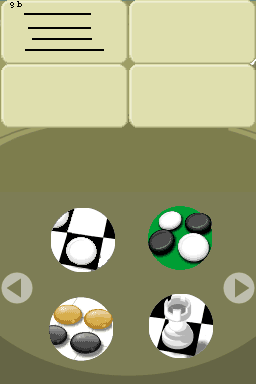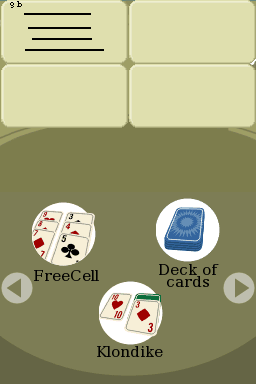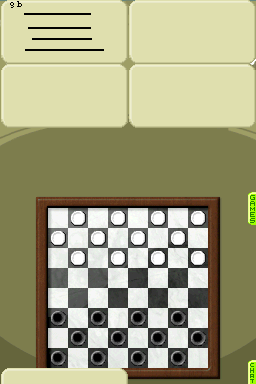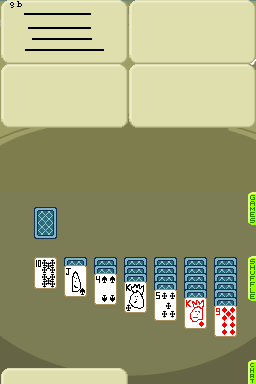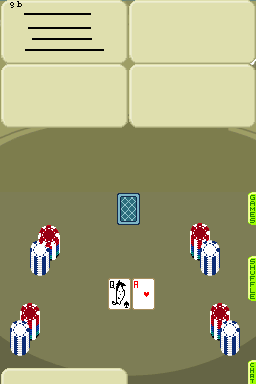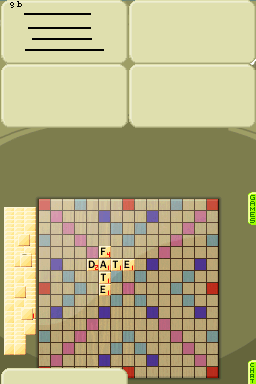 Compatibility
Tested on:
M3DS Real (firmware 4.8)
DSTT/TTDS (official firmware 1.17)
R4i Revolution SDHC (official firmware 2.7)

External links