Ragdoll Cannon PSP
From GameBrew
Ragdoll Cannon
General
Author
walar
Last Updated
2009/03/20
Type
Action
Version
2.11
License
Mixed
Links
Download
Website
Ragdoll cannon is a PSP clone of the flash game Ragdoll Cannon.
It is featured at the Neo Spring Coding Compo 2009 (PSP Games, 1st place).
Features
15 Levels.
2 Game options: Quick game and Campaign mode.
User guide
Shoot the ragdoll guy from the cannon and hit the target to go to the next level. Try to make as little shots as possible, like in golf.
When new levels are unlocked in Campaign mode, you can replay them in Play mode.
Levels are Lua scripts so new levels can be make easier.
Controls
Down/Up - Angle of the cannon
Right/Left - Force of the cannon
Cross - Shot
Triangle - Remove the Ragdolls
Start - Pause Menu
Select - Main Menu
Screenshots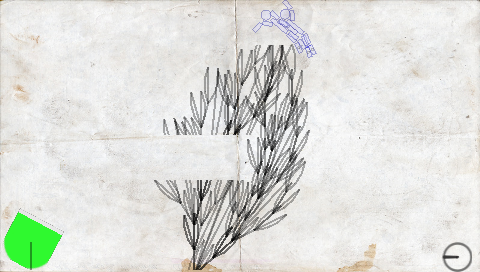 Changelog
v2.11
"Swap Force/Angle Controls" in "Options" Menu added for MK2K.
v2.1
Now levels can be make with xml files.
13 Levels added (11 in "campaign" mode and 2 in "play" mode).
Credits
Johnny-K ("Ragdoll cannon" (flash game)).
Dr. Watson (Jas Game Engine ++ (JGE++)).
Scott Lembcke (Chipmunk Physics engine).
Mk2K (Port of Chipmunk for PSP).
External links