Quadoban 2 3DS
From GameBrew
Quadoban 2
General
Author
Jayenkai
Last Updated
2018/09/04
Type
Puzzle
Version
20180904
License
Mixed
Links
Download
Website
Quadoban 2 is a Sokoban style game, but with a little twist to keep you puzzling over the solutions - whenever you push a crate, all the crates move together.
User guide
The Quantum-Locked crates still need shuffled around the map. Put on your safety hat, and get back to work.
The four blocks in each level are linked together, so pushing one will also push the other 4.
Use your wits to push them all into place.
Note: If you do walk into some spikes, hit Undo.
Controls
D-Pad - Move/Push
B - Undo
A - Skip a level if you've previously completed it
Screenshots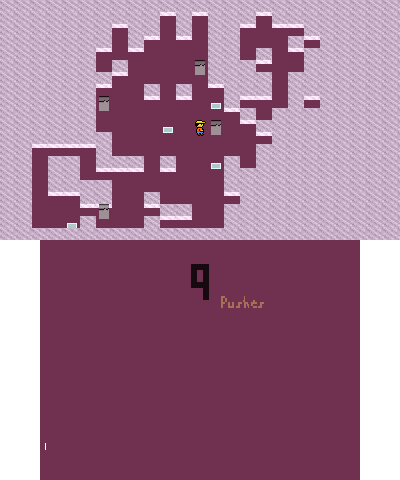 Media
Quadoban: drunk explain multiverse theory and solves some puzzles (indie move tile puzzle) (otakupunk)

External links