QQ Manto PSP
From GameBrew
QQ Manto
General
Author
nataku92
Last Updated
2007/08/26
Type
Other Games
Version
0.5b
License
Mixed
Links
Download
Website
QQ Manto is a game largely inspired by line rider.
It was submitted to the Neo Summer Coding Compo 2007 (PSP Games, 10th place).
User guide
Although there's no way to win the game, the point is to try and create interesting and fun patterns of lines for a blob to ride through.
Below is the list of functions within the menu.
Play - Starts the blob rolling.
Stop - Stop and reset the blob.
Save/Load - Not implemented yet.
Trash - Clear everything.
Controls
Analog - move cursor
Cross - Draw, Select
Start - Open, Close menu
D-Pad - Navigate menu
R/L - Zoom in and out (respectively)
Screenshots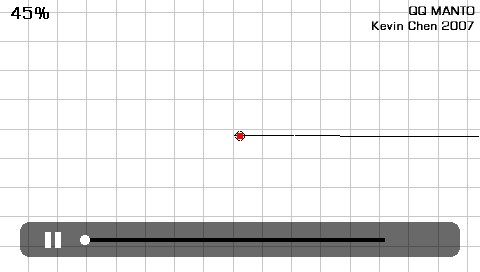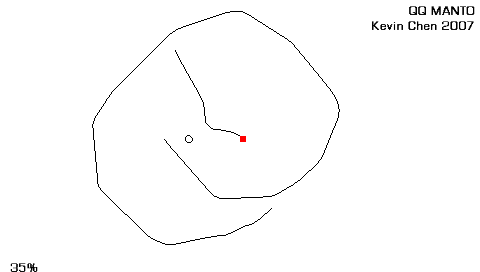 Media
QQ Manto Update Preview (Kevin Chen)

Changelog
v0.5
A bug fix for the crashing bug.
External links