Puzzle - zeblackos
From GameBrew
Puzzle
General
Author
zeblackos
Last Updated
2007/12/17
Type
Puzzle
Version
0.0001b
License
Mixed
Links
Download
Website
Puzzle is a DS homebrew game similar to Tangram, which contains 12 puzzle pieces.
User guide
Restore the image by arranging the puzzle pieces with different shapes.
There are 3 game modes:
Easy - 9 parts (no more) needed to solve are presented already well oriented. You can not turn or impose symmetry.
Medium - 9 parts (no more) are needed to solve this time presented misdirected (symmetry and rotation). You must rotate them etc.
Hard - Same as medium, but the game does not have 9 parts pre-selected, it has a total of 12.
Screenshots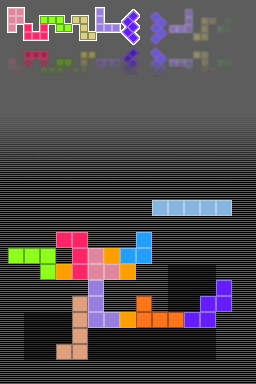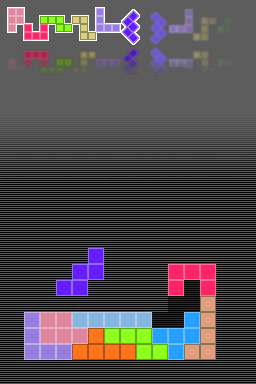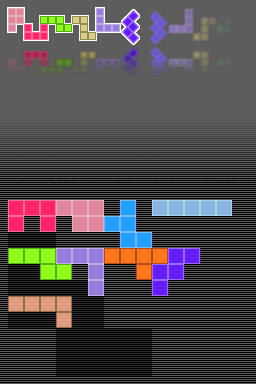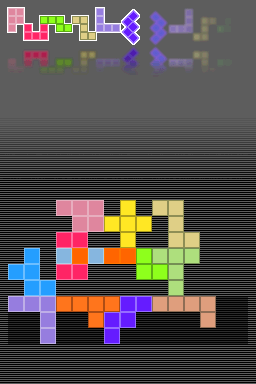 External links