Plofs
From GameBrew
Plofs
General
Author
copete23
Last Updated
2009/11/20
Type
Puzzle
Version
0.99
License
Mixed
Links
Download
Website
Plofs DS is a NDS homebrew puzzle game about saving the little Plofs. The homebrew is similar to the Lemmings games, known from several platforms, available in both English and Spanish.
It was participated to the Scenery Beta 2009.
User guide
The Plofs are highly valued beings in the galaxy, apparently are very simple beings, not just brain, but in reality one of these little critters can produce enough energy to keep half the planet, for five years.
Unfortunately one of the space freighter carrying a valuable cargo of plofs has suffered a serious accident, spilling the goods on an unknown planet. You are a simple federation recruits being ordered to get off this planet and with the help of different platforms, each with a different function, you must save the desired Plofs.
Your goal is to save the Plofs, take them to the teleporter to get at each level.
When you finish a level, either plofs all dead, or because you have rescued, you'll see the results screen, there you will see the amount of lost and rescued plofs and give you a rating based on the results: NOT ENOUGHT, GOOD or PERFECT.
There are 3 saving slots available.
Controls
Operate with stylus.
D-Pad or X/Y/B/A - Move camera
Start - Pause game, Back to menu
Screenshots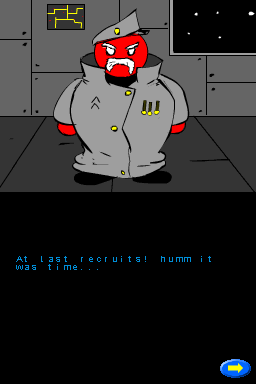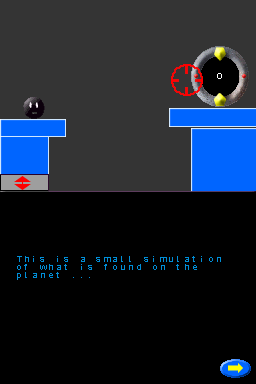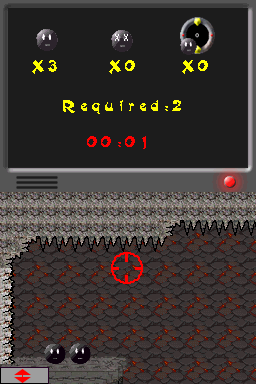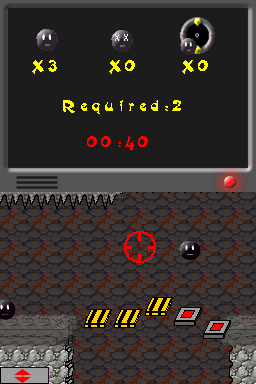 Media
Plofs ds (Miguel Angel)

Changelog
Version 0.99
Added new level.
Definitely solved the problem of blockages.
Fixed graphical errors.
Added new sounds to the Pantall results.
Several optimizations X.
Version 0.98.1
Fixed problem that resulted in intermittent crashes.
Occasional adjustment.
External links