Parallel Worlds
From GameBrew
Parallel Worlds: Combined
General
Author
strata8
Last Updated
2009/03/09
Type
Platform
Version
Alpha 5
License
Mixed
Links
Download
Website
Parallel Worlds: Combined is a DS homebrew platform game combining various objective types and worlds with a unique story.
Features
Unique camera system.
Realistic AI.
Multiple levels.
Music.
User guide
There are various worlds in this homebrew. Each world has its own levels, characters, enemies and music.
The Jelli world is designed entirely by the author.
Screenshots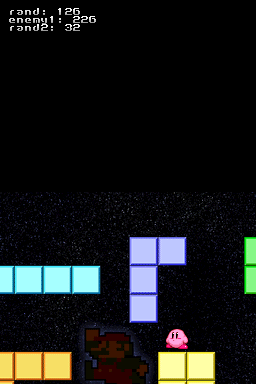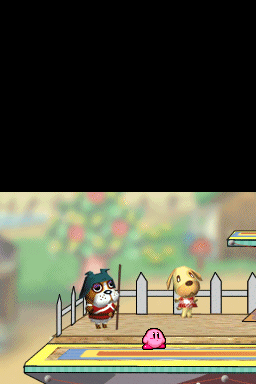 Known issues
No actual gameplay yet.
Changelog
Alpha v5
Heaps of bugs fixed, there should really be nothing wrong now, apart from collision errors.
Kirby is now the character, instead of Mario.
4 stages, including the first Jelli level.
Menu placeholder, really does nothing at the moment. Have stopped working on it, for now.
External links