PPTXT
From GameBrew
PPTXT is a tool for translating and editing the texts in Pokémon Black and White.
User guide
The files provided are the Qt DLLs which must be placed in the same directory as the executable. The source is also provided for possible use in other tools, general learning or contributions to make this tool better.
Texts in Pokemon White and Black:
0/0/2 - Main: Battle options, menus, items, moves, in-battle text, etc.
0/0/3 - Story: Story dialogue, PC menus, Pokécenter, Pokémart, etc.
.narc - File extension used for Nintendo DS ROM (internal) files.
Tutorial can be found here.
Screenshots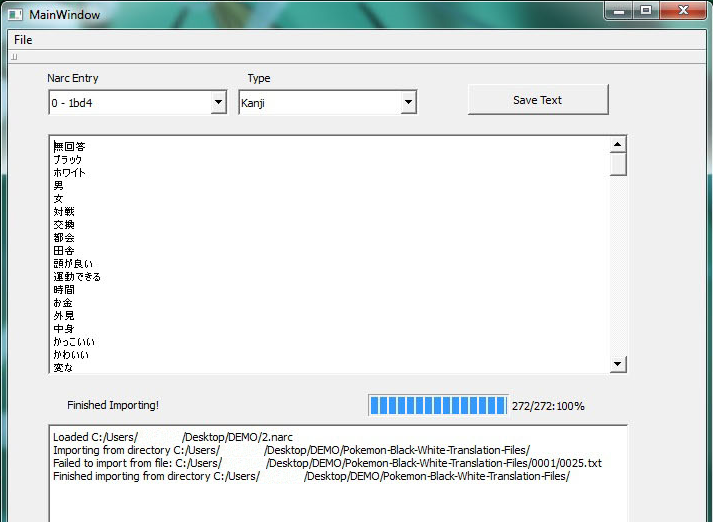 Changelog
Updated October 2010
A picture explaining the "Highlight" part better.
"Highlight" changed into "Click to select".
A few terms explained (at the top).
Put the narc number behind the "Terms explained" section.
Added an additional note.
Edited the 2nd step.
Uploaded pictures for the 4th section.
Fixed the pictures in the 4th section.
Made all steps in seperate spoilers to clear them up.
External links