OpenTTD 3DS
From GameBrew
OpenTTD
General
Author
EnergeticBark
Last Updated
2020/06/28
Type
Strategy
Version
1.0.1
License
GPL-2.0
Links
Download
Website
Source
OpenTTD is a port of OpenTTD v0.7.0 to the Nintendo 3DS.
Installation
OpenGFX is included in the release's zip file.
To install, extract its contents to /3ds/ on your SD card. Then run it with the Homebrew Launcher.
Note: The game can take quite a while to load initially, around a full minute.
User guide
Upon testing it is possible to create maps up to 1024x1024 in size on the O3DS, and maps in 2048x2048 on N3DS.
It is however recommended to play with a smaller map due to the loading time.
Screenshots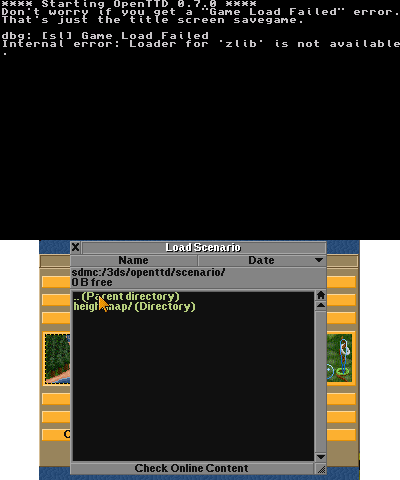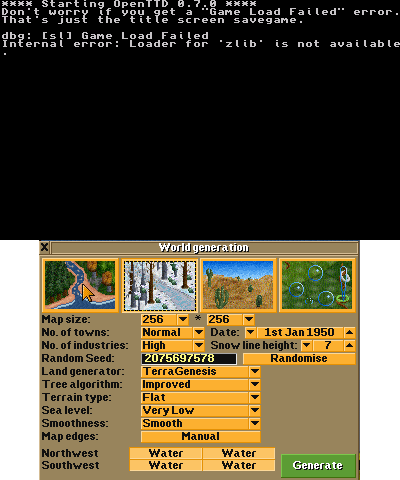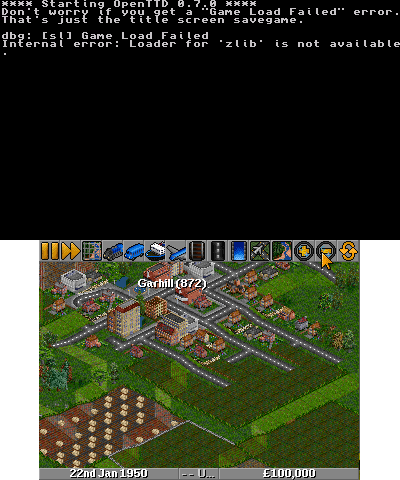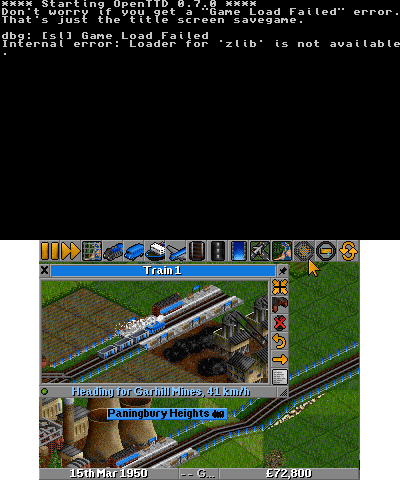 Known issues
Some of the larger maps can also take a long time to generate. It hasn't crashed until you see an exception screen or get booted to the Homebrew Launcher.
If you do end up crashing, it's likely you ran out of memory.
Changelog
v1.0.1
Resized various GUI elements. Most should fit vertically on the 3DS's bottom screen.
Animations are fixed and have been enabled in openttd.cfg.
Enabled -O2 optimizations.
v1.0.0
External links