Olympic Skier 3DS
From GameBrew
Olympic Skier
General
Author
WLS
Last Updated
2021/12/14
Type
Simulation
Version
2021
License
Mixed
Links
Download
Website
This is a remake of Olympic Skier, a sports game originally released for the Commodore 16/Plus4, published by Mr Chip Software in 1985.
It has been rewritten with GB-Studio, available on GameBoy, GameBoy Color and 3DS.
Installation
Available in CIA format for the Nintendo 3DS virtual console.
Install the .cia file with a title manager of your choice.
User guide
There are 3 sections to the game. Downhill, Target Jump and Slalom and you have 30 seconds to complete all three.
Downhill
Avoid trees, rocks, bumps, logs, sledges as they will cause you to crash. Use the ice patches to accelerate to full speed.
Running over stray ski's will cause you to decelerate to the minimum speed. You can't jump over the rocks or logs.
Target Jump
Accelerate by pressing left button and land as close as possible to the centre of the target.
Bonus time are awarded for good jumps.
Slalom
Weave your way through the slalom gates for bonus time. Avoid trees at the side of the course.
Controls
A - Start game
Left/Right - Move to the left/right
Down - Acceleration
Up - Deceleration
Screenshots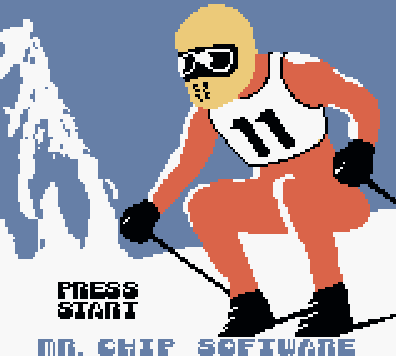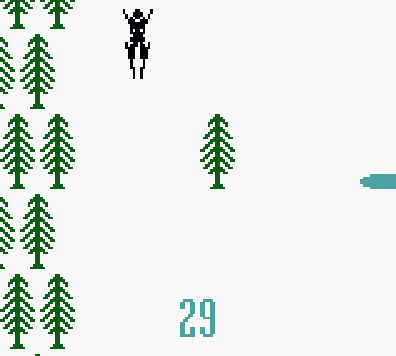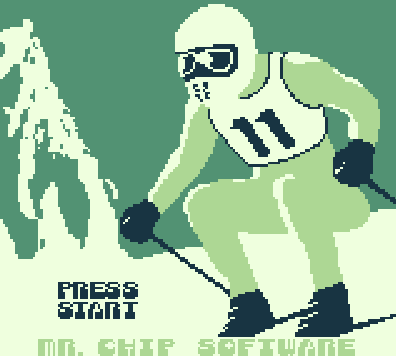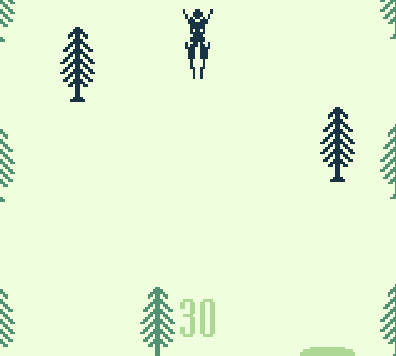 Credits
Original version: Shaun Southern - Mr. Chip Software. Commodore 16/Plus4, 1985.
Created by László Rajcsányi with GB-Studio 2.0.0 beta4.
External links