Noel Duty
From GameBrew
Noel Duty
General
Author
Neilos888
Last Updated
2009/01/12
Type
Action
Version
2008
License
Mixed
Links
Download
Website
Noel Duty is a Christmas themed shooter game with one test level for the NDS.
It is an entry in the Winter 2008 Drunken Coders Coding Comp.
Installation
There are two files included:
Flightx - The basic game with proper level on it.
Fullgame - Include menu with a level for debugging puposes.
Both games are in debug mode so all aspects of handling can be changed with various buttons.
User guide
The fullgame only has a menu that shows the difficulty levels from pizza boy to santa clause.
Screenshots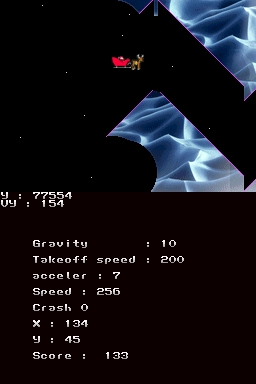 Known issues
The load player does not work. The levels are not finished.
External links