NeoPop PSP
From GameBrew
NeoPop PSP
General
Author
Akop Karapetyan
Last Updated
2007/09/30
Type
Handheld
Version
0.71.15
License
Mixed
Links
Download
Website
Source
NeoPop PSP is a port of the NeoPop emulator to the Sony PlayStation Portable platform. It is an emulator for SNK's handheld console, the Neo Geo Pocket and the Pocket Color (1998-2000), written in C and uses GU (Graphical Utility toolkit) for rendering.
Features
Load rom from ZIP files.
Custom key mappings.
Screen size adjustment.
CPU clock frequency adjustment.
Show FPS.
Screenshots.
Save atates.
Turbo mode.
Other miscellaneous options.
Installation
Unzip neopop.zip into /PSP/GAME/ folder on the memory stick.
Game ROMs may reside anywhere (the GAMES subdirectory is recommended, but not necessary). NeoPop PSP supports ROM loading from ZIP files.
User guide
Button configuration
By default, changes are not retained after button mapping is modified.
Please make sure to save (with Cross button) after desired mapping is configured.
Controls
NeoGeo Pocket/Pocket Color:
Analog/D-Pad - D-Pad
Square - Button A
Cross - Button B
Select - Option
L+R - Return to the emulator menu
Button configuration:
Cross - Save changes
Triangle - Load default key mappings
Screenshots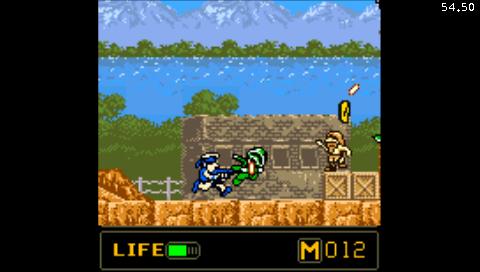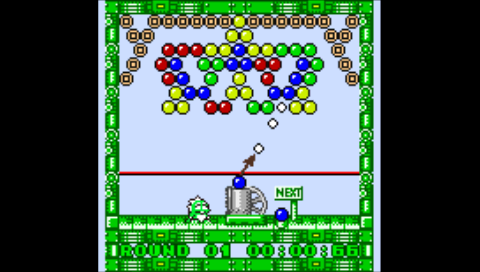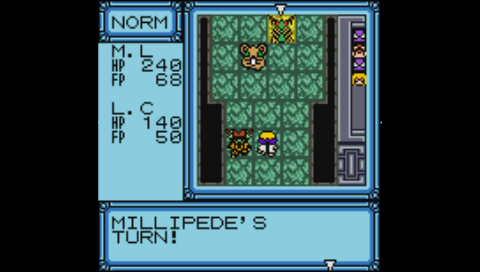 Known issues
There are a number of bugs that are emulation-related and will not be fixed unless someone else fixes them. See the official homepage for a list of bugs (including missing audio in Sonic Pocket Adventure).
DAC audio playback is currently not implemented. This is most noticeable in the absence of the usual 'Se-ga!' voice at the beginning of the Sonic Pocket Adventure. If enough people are interested, support may be added in the future (it's mostly missing because the emulator is already slow).
Enabling the frame limiter seems to slow down the emulation unnecessarily. For now, keep it turned off.
Music playback seems to be lagging in comparison to video—this is hard to confirm, since the emulator never reaches 60fps with sound, making it is impossible to test it at full framerate.
Changelog
v0.71.15 2007/09/30
Fixed a serious crash caused by having many long filenames in the same directory.
v0.71.1 2007/09/18
Credits
neopop_uk - NeoPop.
PSMonkey - Bug fixes that prevented NeoPop from running on a RISC platform.
External links