NeoPlatDS
From GameBrew
NeoPlatDS
General
Author
Jayenkai
Last Updated
2010/10/01
Type
Platform
Version
2010
License
Mixed
Links
Download
Website
NeoPlatDS is a retro themed homebrew platform puzzler for the Nintendo DS. It is made using PALib.
User guide
Remove the walls and floors to progress to the next level.
Whenever you step on a tile it vanishes under your feet, you can also throw the blue ball at the walls and floors to destroy the tiles.
The blue ball will be your only weapon to defend yourself against enemies, if you collide with an enemy you lose a life.
If you fall out of the screen however you will simply re-appear on the opposite side.
If you manange to catch a red ball, many blue balls will shoot out in all directions, so keep an eye out to see where it shows up.
Controls
D-Pad - Move
A - Jump
B - Throw the ball
X - Exit (during pause)
Start - Pause
Screenshots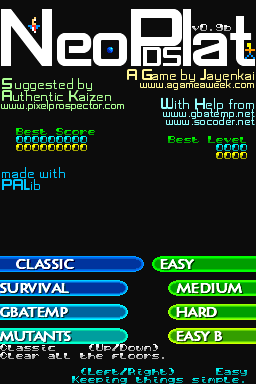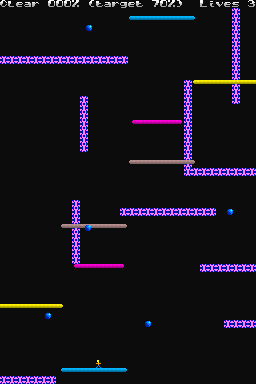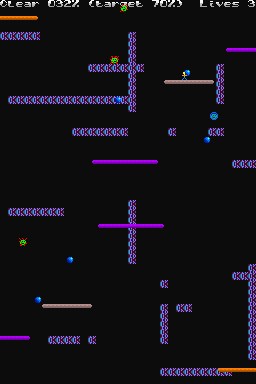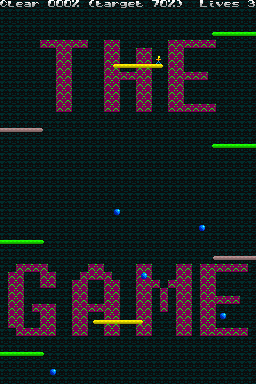 Media
NeoPlatDS - Almost Ready! (James Gamble)

Compatibility
Tested on:
TTDS/DSTT (firmware 1.17a12)
R4 Ultra (firmware 1.56)

External links