Minimalist Quest 3DS
From GameBrew
Minimalist Quest
General
Author
Ryuzaki-MrL
Last Updated
2019/11/15
Type
Role playing
Version
1.0
License
Mixed
Links
Download
Website
Source
Minimalist Quest is a zelda-like RPG with minimalistic, yet charming graphics.
This game was originally made for the Minimalistic Jam 2 on itch.io and is ported to the Nintendo 3DS under the author's game engine (currently outdated).
Installation
Installing
Available in 3DSX format.
Copy the .3dsx file to sd:/3ds/MinimalistQuest/ and run it with the Homebrew Launcher.
Building
Requires devkitARM, libctru and citro2d to build.
The tools for editing the data files are available here.
User guide
The intended goal is to save your friends and then escape the dungeon.
However, you may leave as soon as you get a key, if you wish so.
Controls
D-Pad - Move
A - Action
B - Attack
Y - Use item
L or Touchscreen - Switch weapon
R or Touchscreen - Switch item
Screenshots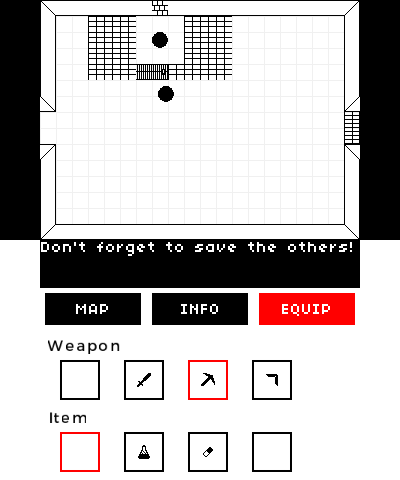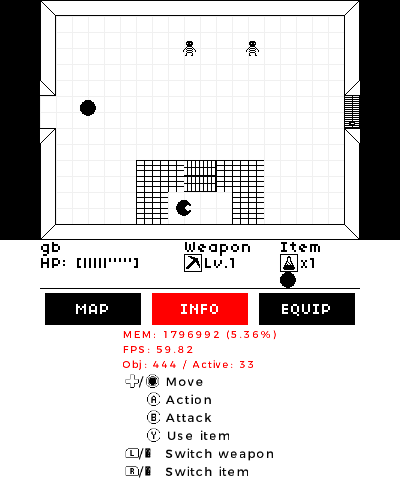 External links