Mini-jeux
From GameBrew
Mini-games
General
Author
benjamin310395
Last Updated
2008/07/16
Type
Other Games
Version
2008
License
Mixed
Links
Download
Website
Mini-jeux (French) is a collection of minigames coded by benjamin310395. Currently there is a menu but no minigame.
Screenshots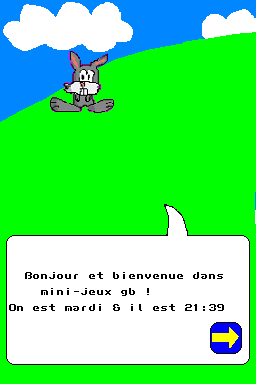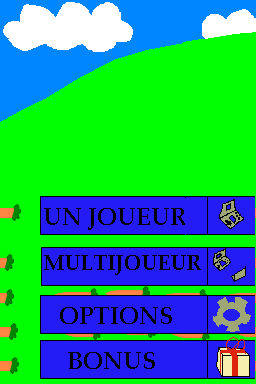 Changelog
2008/07/16
Version 1.0 is out. But no mini-games at the moment, it's just the structure of the program.
2008/05/31
Mini-games will be completely redone. The next release will be version 1.0.
2008/04/15
Version 0.9 is out. 2 images have been added. Version 0.9 is also output b, it displays the text faster.
2008/04/12
The first beta version of the game was released.
2008/03/05/03
External links