MineSweeper
From GameBrew
MineSweeper
General
Author
Karakh
Last Updated
2009/02/02
Type
Puzzle
Version
2009
License
Mixed
Links
Download
Website
MineSweeper is a DS homebrew puzzle game in which you have to find bombs hidden in the mine field, based on the original version from the Windows OS.
User guide
All the tiles being pressed without hitting a mine consists a number, which gives you a hint of where the bombs locate.
For instance, 1 = a mine is hidden around the tile clicked (1 out of 8), where 2 = two mines, etc.
Controls
Stylus - Tap on the squares to un-hide the box
L+Stylus - Mark the box with a flag
Start - Menu
Screenshots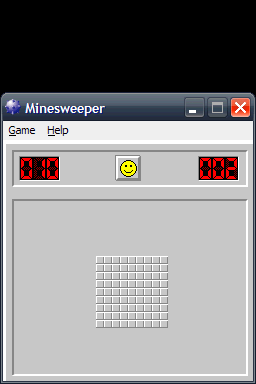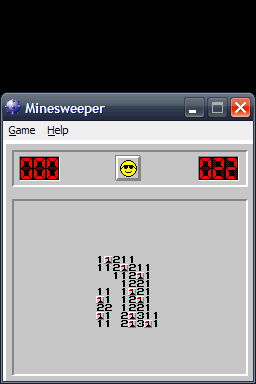 Compatibility
Tested on:
M3 Real (firmware 4.2d)
M3 Simply (firmware 1.14)
DSTT (firmware 1.15)

External links