Mendeleiev
From GameBrew
Mendeleiev (French) is a periodic table and element information/list application for the DS.
Note: The links is for v0.8 Alpha only (latest release is v0.9).
Installation
Download includes Mendeleiev 0.8a, source as well as Periodic Table 0.8a_e (English version translated by Jim Skilskyj).
Screenshots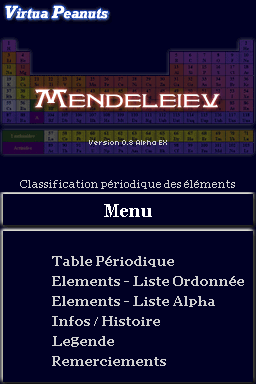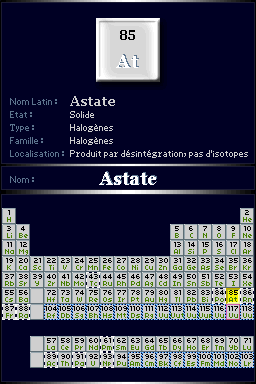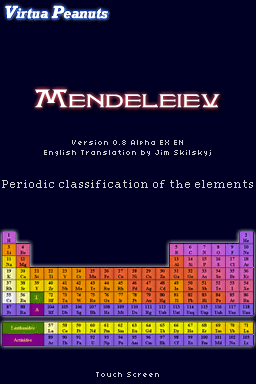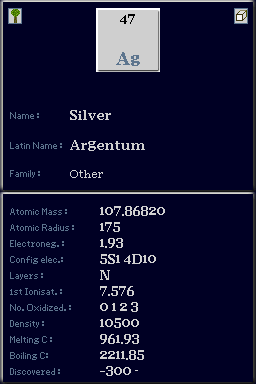 Changelog
0.9
Added tabs for more information, the better colors on the table, ergonomic review.
0.8 Alpha
Second version presented in download, the elements are all there (thank you ZeBlackette) and navigation (menu/ergonomics) works.
0.4
First version presented in download, 4 elements seized the first roughing navigation.
Credits
Thank you Miss Azn, Zeblackette.
External links