MegaStopwatch
From GameBrew
MegaStopwatch
General
Author
Thungbard
Last Updated
2010/12/29
Type
Other Apps
Version
Final
License
Mixed
Links
Download
Website
MegaStopwatch is a classic Megaman themed Stopwatch, which is based on the character from Capcom.
It was participated in Nintendomax DS Dev Compo 2010.
User guide
Menu options
Standard Stopwatch - Start/stop counter and reset counter.
Race Watch - Save up to 20 participants times if you're timing a marathon or other race.
Lap Watch - Save up to 20 lap times for an individual.
Egg Timer - Set a timer from 1 second to 99 hours.
Metronome - From 1-399 Beats per Minute, not sure why you'd ever need something that fast.
Saving/Loading - 5 Save Slots to store the state of any of the above stopwatch functions.
Button Configuring - Assign button on the DS for the start/stop/reset buttons, on top of the touch screen controls.
Controls
Operate with Stylus.
Screenshots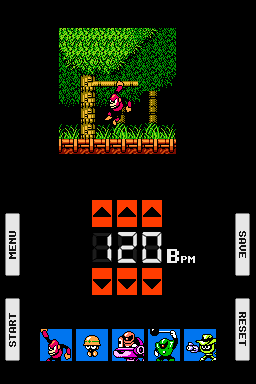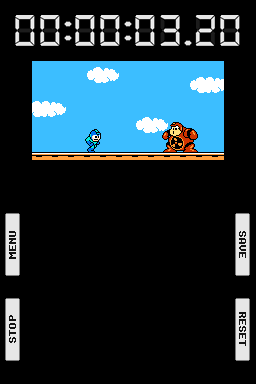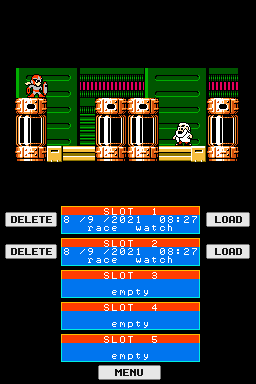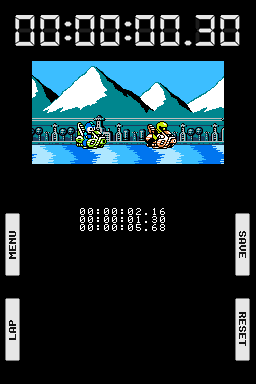 Compatibility
Tested on DSTT/TTDS (firmware 1.17).
External links