MazeMan
From GameBrew
MazeMan
General
Author
Luke Rodgers (convenient)
Last Updated
2016/01/20
Type
Action
Version
2016
License
Mixed
Links
Download
Website
Source
MazeMan is a procedurally generated dungeon game for the Nintendo DS, with 5 levels and a boss level at the end. The name MazeMan is homage to Jumpman, which is what Mario was originally called in Donkey Kong.
It was initially a command line game on Windows, the original C source for this game was converted into C++ to be compatible with devkitARM and libNDS.
User guide
You take control of MazeMan. Escape the 5 dungeons.
Open colour coded doors. Grab some gold. Kill zombies.
Controls
D-Pad - Move mazeman
A - Operate the switches
B - Attack with sword
Screenshots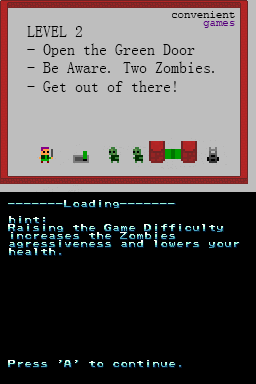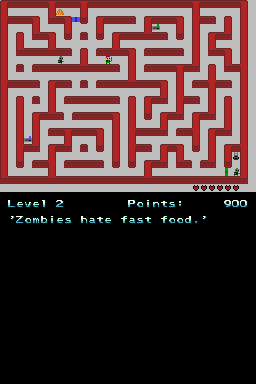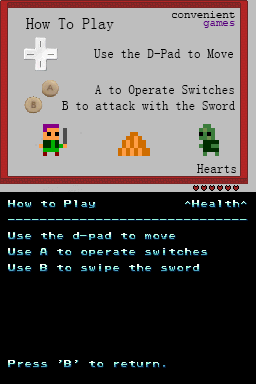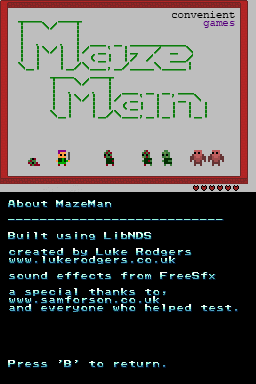 Compatibility
Works fine with DeSmuME on Windows XP. However it occasionally crashes on Ubuntu 15.10 machine.
The R4 flash cartridge on the actual hardware seems to work reliably.
Credits
Joseph Colicchio (colicchio).
External links