MCinfoDS
From GameBrew
MCinfoDS is an application for the DS with information about Minecraft.
It is aimed to make it convenient for user to switch between Minecraft and internet or if PC can't handle play Minecraft and load a internet page.
User guide
In version 1.0, it includes:
Block and Item list.
Elavation.
Mobs.
Crafting Recipes.
Info of Redstone Logic gates.
Note that version 2.0 contains only text data (comes with a configuration file which allows you to edit the contents).
Screenshots
version 1.0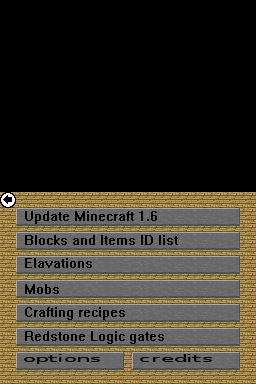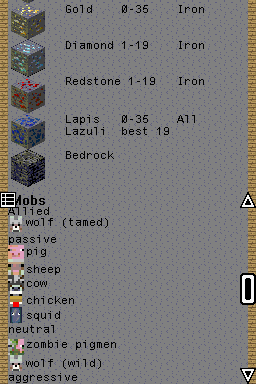 version 2.0



External links