LeafEdit Pattern Editor 3DS
From GameBrew
LeafEdit-Pattern-Editor
General
Author
SuperSaiyajinStackZ
Last Updated
2020/08/29
Type
Utilities
Version
0.4.0
License
Mixed
Links
Download
Website
Source
This is a LeafEdit's Pattern Editor as a separate app.
Note: This tool can only edit and store pattern. For a more featured Save Editor please use LeafEdit instead.
Features
Open .acnl and .acww files.
Automatically detection of Pattern format.
Have pre-included pattern for AC:NL & AC:WW.
Creation of empty pattern.
Edit Palettes through the Palette Menu.
Edit Pattern.
Export pattern to .acnl or .acww format, depending on the Pattern format.
Include a font, which should be able to display all characters.
A Pattern Tool Overlay.
Ability, to load a default pattern on each startup from the SD Card through the Settings.json file.
Ability to load Pattern "default" information, such as Pattern Name, Creator Name, Town Name, Creator ID, Town ID & Creator Gender.
Added a proper banner & icon.
German & English support.
Export Pattern Informations. // For the defaults.
Edit Pattern from AC:WW, AC:NL, AC:WA & AC:HHD's savefile directly.
A Storage System for your favorite AC:WW, AC:NL, AC:WA & AC:HHD's Pattern.
A Storage Menu for changing, resizing, creating, saving and managing the storage.
Music Playback support (supports .WAV and it MUST be MONO and smaller than 13 MB and it must be called Music.wav and inside sdmc:/3ds/LeafEdit/Pattern-Editor/).
Screenshots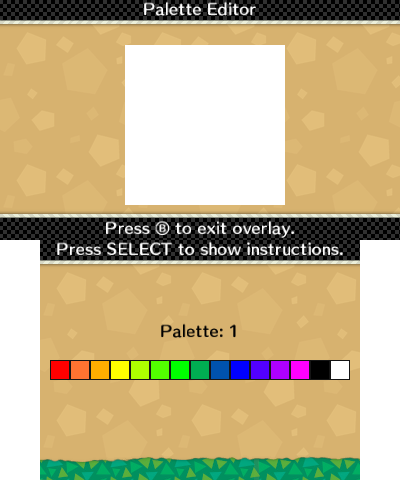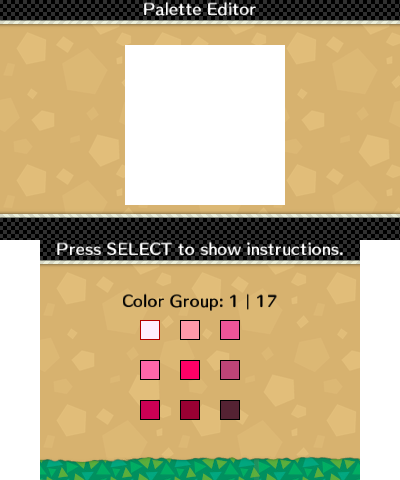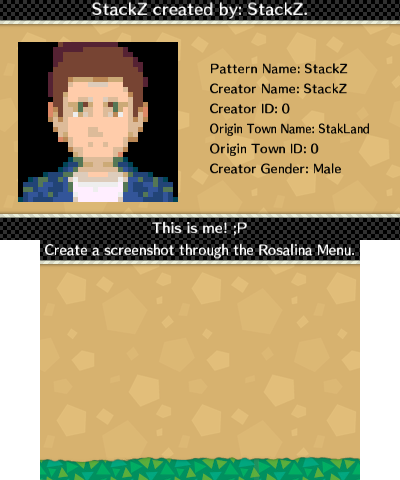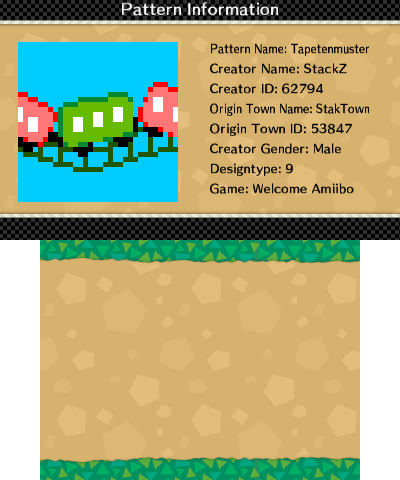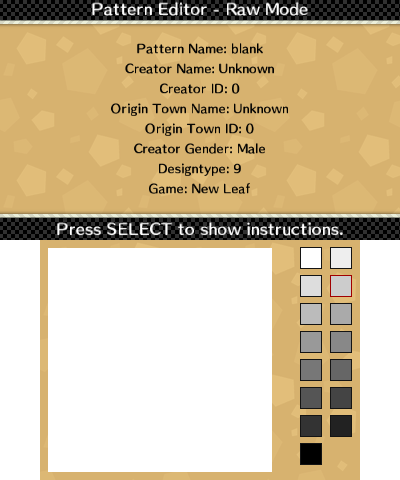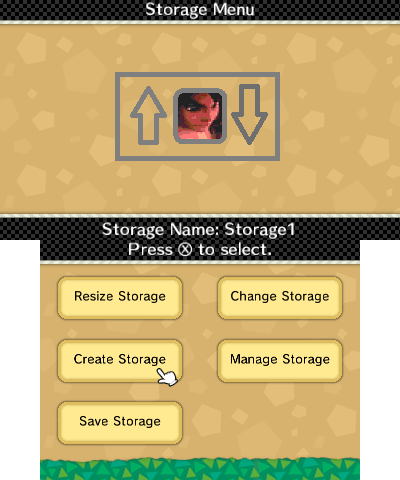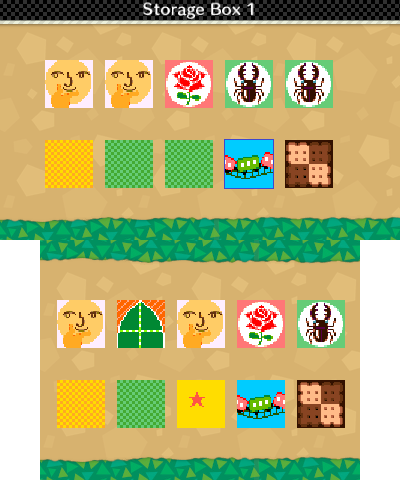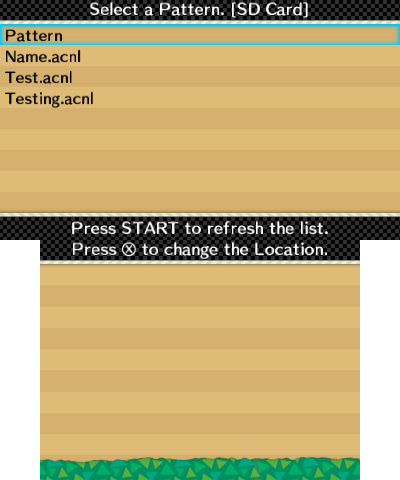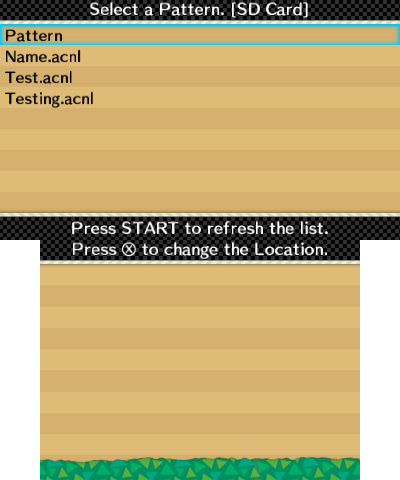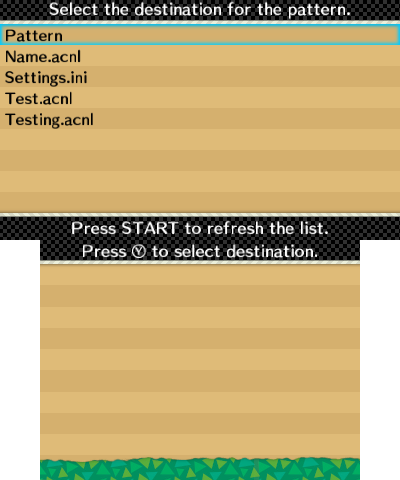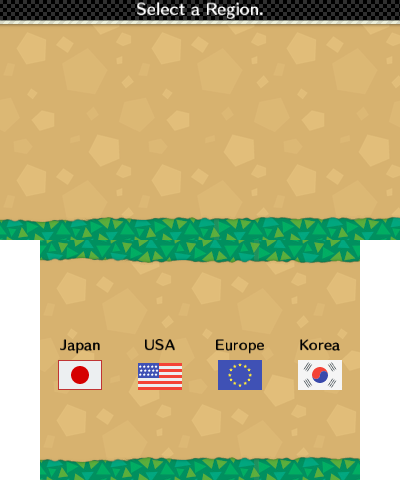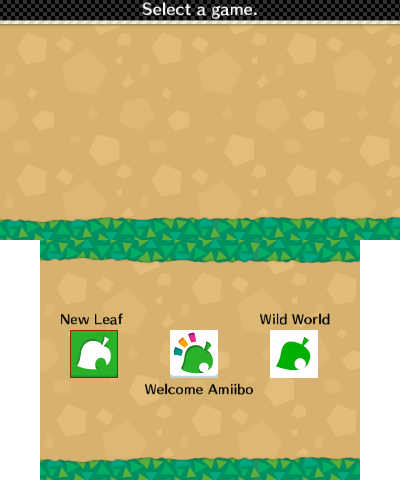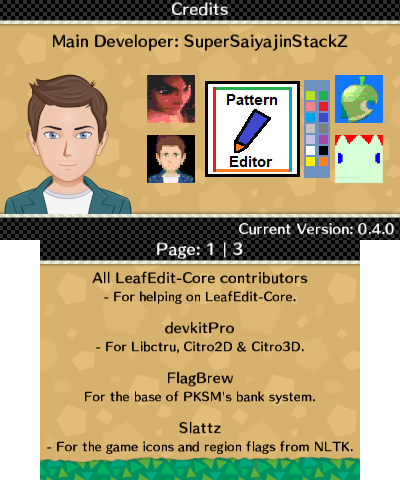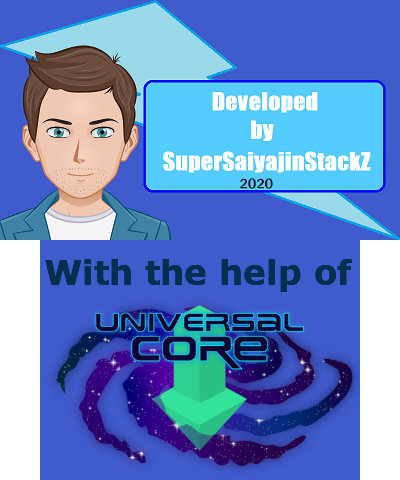 Changelog
v0.4.0
Support for Animal Crossing: Happy Home Designer pattern. (Including Storage & Pattern Editing).
Support for playing a .wav file. (For more look at the ReadMe).
Added Storage Menu (Now you can change, resize, create, manage & save your storage!). Also increased max boxlimit to 50, which allows 500 Pattern each storage.
Fix Filebrowse selector.
Use hidKeysDownRepeat() for better scrolling.
v0.3.0
New Banner & Icon (You may need to delete and reinstall the app to see the changes).
Edit pattern from your AC:NL or AC:WW savefile.
Store your favorite Pattern with the Storage system.
Take a screenshot with your favorite pattern and share it with other people through the "Share Overlay".
v0.2.0
Fix config doesn't load properly.
Fix AC:NL | AC:WA Town name length from 0x9 to 0x8.
Add prompt function.
Export Pattern Information.
Make the file selection cancel-able.
Display current Pattern on Pattern Tool Menu.
Credits
Main Developer:
Translators:
Other:
External links