LOVE 3DS
From GameBrew
LOVE
General
Author
XavyrrVaati
Last Updated
2017/02/06
Type
Role playing
Version
0.10
License
Apache-2.0
Links
Download
Website
Source
LOVE is an Undertale homebrew currently being written for the Nintendo 3DS system with use of Love Potion 3DS, an unofficial implementation of the Löve API for the 3DS by VideahGams.
The intent of this homebrew is to provide an Undertale related experience without touching the actual game. The projct is no longer being worked on.
User guide
There are only two rooms at the moment, the bedroom and part of the hallway.
Screenshots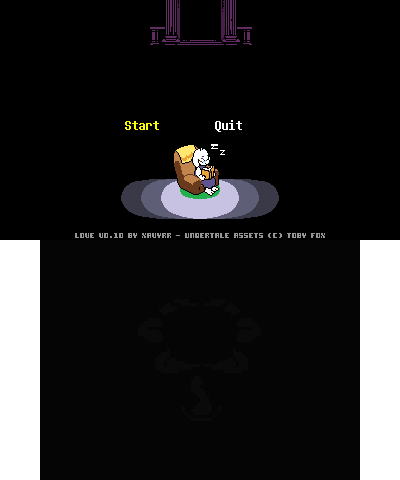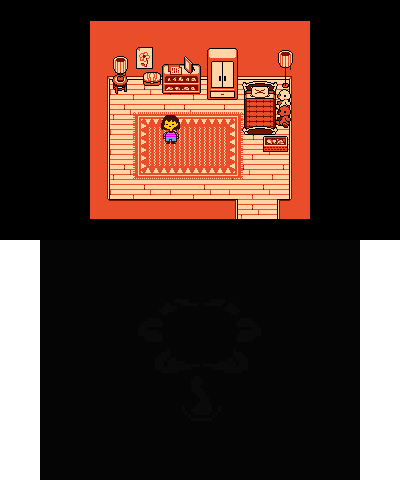 Credits
The Undertale name, graphics, audio, characters, setting from the game are © Toby Fox. Thanks for making such a wonderful game.
Monster Friend, which is the font used for LOVE's logo, was made by Harry Wakamatsu.
All code and any additional graphics that may be added to this project are by me.
This project is not affiliated in any way with Toby Fox, please support the official release.
External links