Kit-kat-slim 3DS
From GameBrew
kit-kat-slim
General
Author
gameincanada
Last Updated
2017/08/27
Type
3DS Streaming
Version
2.0.2
License
GPL-2.0
Links
Download
Website
Source
kit-kat-slim (formerly named kit-kat-touch) is a slimmed fork of the Mega 3DS Toolkit Chain originally by PRAGMA.
Feature
Minimalistic UI.
Ability Stream n3DS Video Wirelessly to NTRViewer.exe (no capture card needed just NTR CFW).
Open any Version of InputRedirectionClient-Qt.exe with a Button.
Open DS4Windows.exe with a Button.
Automatically Kill InputRedirectionClient-Qt + NTRViewer + DS4Windows when closing kit-kat-slim.
Installation
Download and extract the following to kit-kat-slim.exe Directory:
Screenshots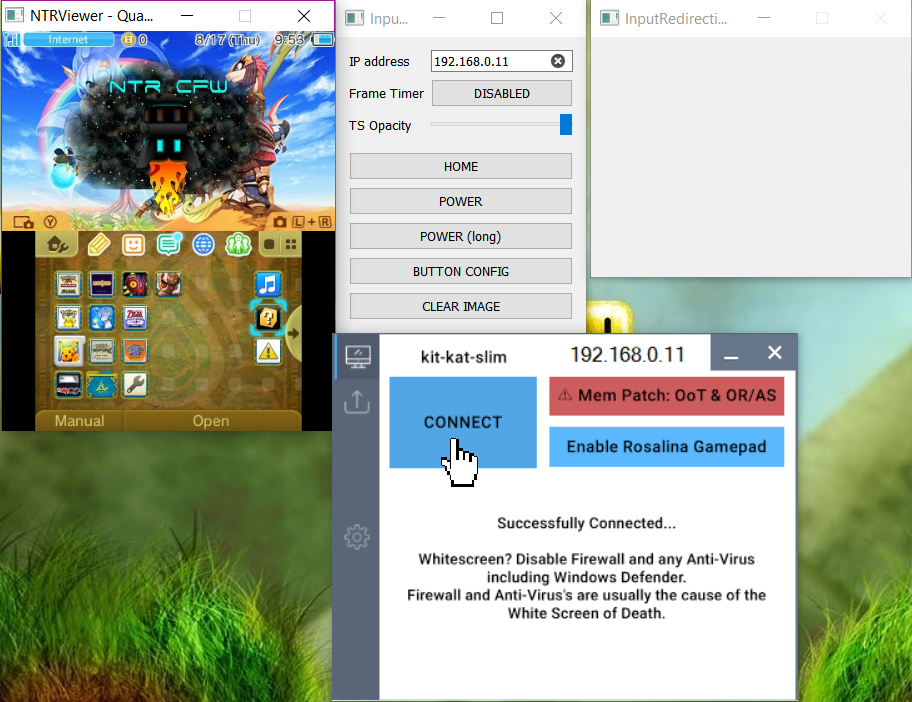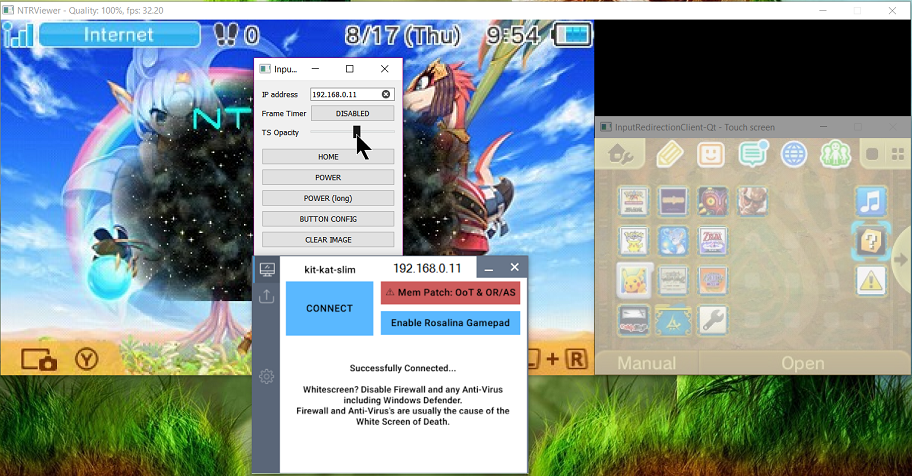 Media
How to Setup "kit-kat-slim" Control your 3DS and Touchscreen w/ PS4 Gamepad & Stream Video (GameInCanada)

Credits
Thanks to:
stary2001
kazo
pragma
cell9
nanquitas
mastermune
External links