Kana DS
From GameBrew
Application for Nintendo DS, whose objective is to help in the learning of the Hiragana and Katakana syllabaries of the Japanese language, as well as the ideograms or kanjis corresponding to the official JLPT-4 level (80 ideograms).
User guide
Alpha release shows some progress and shows the way the project will head in the next months. Currently, only the Hiragana/Katakana reference table and one of the mini-games are implemented.
Controls
Stylus - Select an option, Write
Screenshots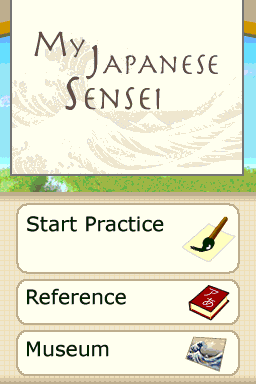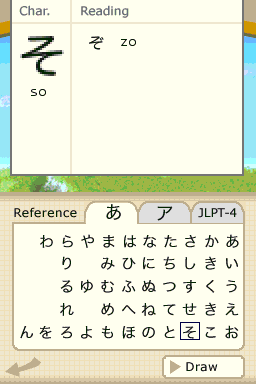 Media
Kana DS alpha (yf21)

Compatibility
Works on M3 Real (firmware 4.2c).
External links