Jumping Barnabe
From GameBrew - a wiki dedicated to Video Game Homebrew.
Jumping Barnabe
General
Author(s)
Alekmaul
Type
Platform
Version
1.0
Licence
Mixed
Links
Download
Website

Jumping Barnabe is a DS port of a platform game, originally from the Sinclair ZX Spectrum. The game consists of 20 levels, which revealed one line of the poem each time and 5 different worlds.
It was participated in the NEO Coding Compo 2005.
User guide
Barnabe must retreive the great poem of his family: The Ballad Of Jumping Barnabe, which is lost in lots of locations.
Each screen consists of 8 floors, and Barnabe has to jump throught the (moving) holes in these floors to progress. If Barnabe falls down one of these holes, he is momentarily stunned, and loses a life if he falls through the bottom floor.
Things are made more difficult on later levels with the addition of nasties that walk along the floors, and also need avoiding. The number of nasties present depends on the level Barnabe is on.
After each level is completed, a line from the lost poem is revealed.
Controls
Start - Pause, Play level
A - Jump
Left/Right - Move left/right
Screenshots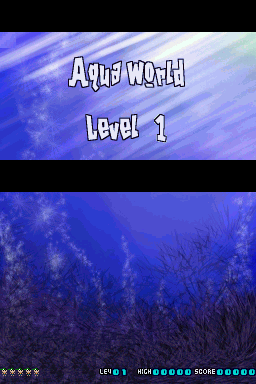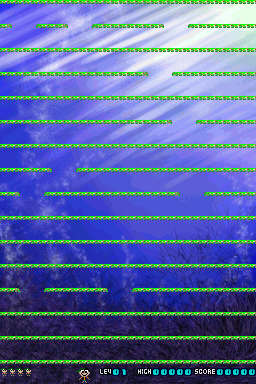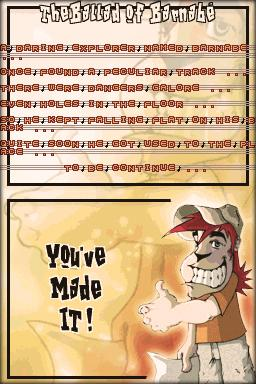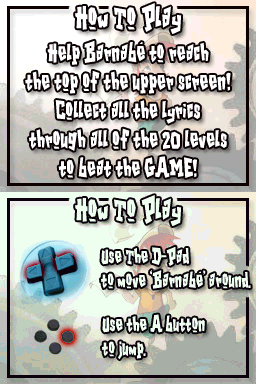 Changelog
2005/08/08
Jumping Barnabe initial release.
Credits
Code: alekmaul.
Graphics: combo.
Music : Free DS MOD player v1.0, by Dennis Kincheloe (DekuTree64).
Special thanks to playeradvance.
External links