Jump Beat
From GameBrew - a wiki dedicated to Video Game Homebrew.
Jump Beat
General
Author(s)
Cilien, jmap
Type
Platform Music
Version
Demo 2011
Licence
Mixed
Links
Download
Website

Jump Beat is a DS homebrew music platform game.
It was an entry to the homebrew bounty 2011.
User guide
Guide your charater and make it through the song without dying in order to win.
Collect the musical notes (powerups) on your way to increase speed and volume of the music.
Controls
Stylus - Control
A - Jump
B - Exit main menu
X - Restart level
Compatibility
Tested on:
DSTT/TTDS (firmware 1.17a12)
iEvolution CycloDS (firmware 2.2)

Screenshots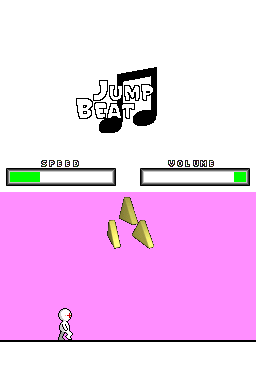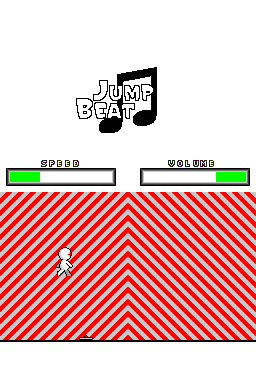 Credits
JMAP - Rock version of saira's song.
Cilein - Character sprite.
External links