Juegos Reunidos Froskito
From GameBrew
Juegos Reunidos Froskito
General
Author
Froskito
Last Updated
2010/01/20
Type
Board
Version
2.0
License
Mixed
Links
Download
Website
Juegos Reunidos Froskito (Spanish) is a DS homebrew game based on Ludo, a strategy board game for two to four people, where players race their four tokens from start to finish according to the rolls of a single dice. In addition, the homebrew also incoprated some rules and gameplays from Pachisi (Spanish board game, a varient of Ludo) as well as slots machine game.
Controls
Control with Stylus.
Start - Generate a random number from 1 to 6 to emulate the function of the dice
R - Back to the main menu
Screenshots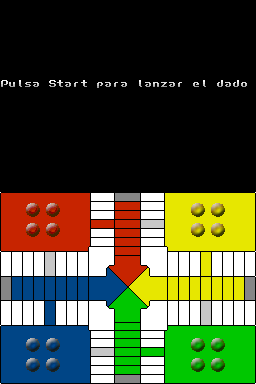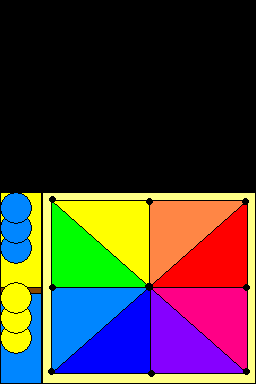 Compatibility
Tested on NDSTT/Top Toy DS (unofficial firmware 1.17a12).
Changelog
version 2.0
Improved graphics, ludo game.
New menu.
New games and slots tic tac toe.
New name for homebrew.
External links