Jayros GBA Video Test Cartridge GBA
From GameBrew
Jayros GBA VIDEO Test Cartridge
General
Author
Jayro Jones
Last Updated
2021/04/25
Type
System Tools
Version
1.0
License
Mixed
Links
Download
Website
Jayro's GBA™ VIDEO Test Cartridge is a custom video made to test for dead pixels, screen tearing, and other LCD anomalies that may crop up on the Gameboy Advance.
Features
Fits into just 4MB of GBA Cartridge space, without sacrificing video quality.
Dead Pixel Tester.
Color bar test pattern with high-pitched tone.
Retro synth wave animation.
Scrolling color bars to check for screen-tearing.
Supports ALL Gameboy Advance hardware, including the original GBA, GBA SP, Gameboy Player, Gameboy Micro, Original DS, and DS Lite.
Supports mGBA.
Controls
A - Fast-Forward button
B - Start the video over from the very beginning
Screenshots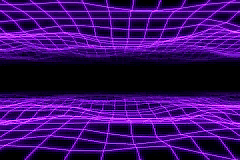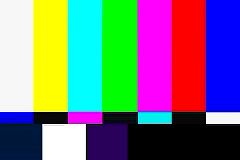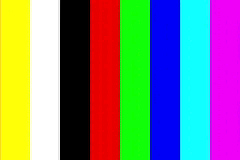 Compatibility
Playable on any Gameboy Advance Flash cart that supports a minimum of 4MB flash space. Works on emulators too.
Tested on EZ-Flash IV flash cart and on bootleg carts from AliExpress, and plays fine on both. Should work flawlessly with other Everdrives and other clone carts too. Hardware compatibility is 100%.
Credits
Created using MKVToolNix GUI and Meteo avi2gba v1.4 (Eng).
All artwork was created by Jayro Jones.
The test patterns used are Public Domain and royalty-free.
External links