jaPongG
From GameBrew
jaPongG
General
Author
Leinad
Last Updated
2008/03/25
Type
Arcade Games
Version
2008
License
Mixed
Links
Download
Website
jaPongG, Just Another Pong Game, is a port of pong for the NDS. The main purpose of that game was to make a multiplayer game on one DS. It was the first project by Leinad, in this version some calculating issues are corrected and Splash added.
This homebrew is submitted to the NEO Spring Coding Compo 2008.
User guide
Game modes
1vs1 on 1 screen.
1vs1 on 2 Screens (1 or 2 balls).
1vs1vs1 on 1 screen.
1vs1vs1 on 2 screens.
Multiplayer
Every player can be replayed by an CPU by pressing select on the menu. But there must be minimum 1 human player.
In 3-Player mode, Player 1 plays on X/B button, since its not possible to play on B/Y if there is a third player who has the Start/Select button.
Controls
In game:
Y/A or X/B - Player 1
D-Pad - Player 2
Start/Select - Player 3
Start - Pause (2-player mode)
R+L - Pause (3-player mode)
Setting:
Select - CPU on/off
L/R - Number of balls
D-Pad - Change Win-points
Screenshots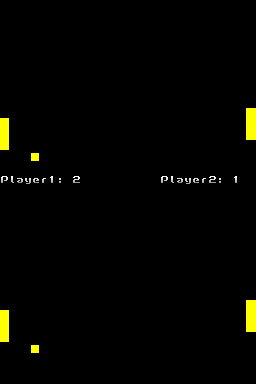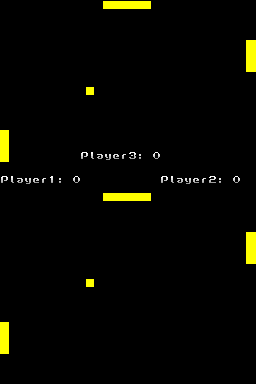 Changelog
Updated
Corrected the colors of the Splash-Screen where messed up a bit.
External links