JFShadowWarrior 3DS
From GameBrew
JFShadowWarrior
General
Author
MrHuu
Last Updated
2021/09/06
Type
Action
Version
0.0.3
License
GPL-2.0
Links
Download
Website
Source
JFShadowWarrior for 3DS is a port of the 3D Realms game Shadow Warrior. This is an early build based on eDuke3D for 3DS developed by MasterFeizz.
Note: This game contains mature content. Viewer discretion advised.
Installation
Note: You will need the game data from a commercial release or the shareware version of Shadow Warrior as the game will not work without it.
To install, create a folder JFSW on your SD card (sdmc:/3ds/JFSW/).
Copy over SW.grp, music files (.ogg) and the jfsw.3dsx file.
Run with the Homebrew Launcher; alternatively install and run the CIA build.
You can use the game data from any of these editions with JFShadowWarrior:
Screenshots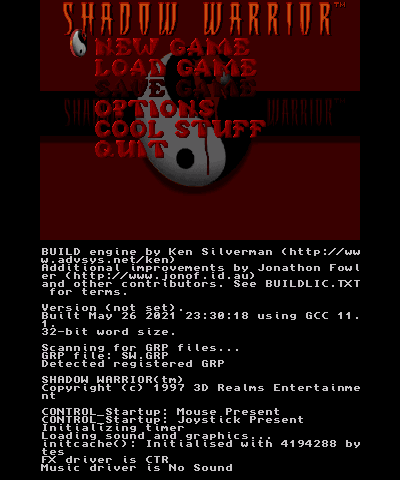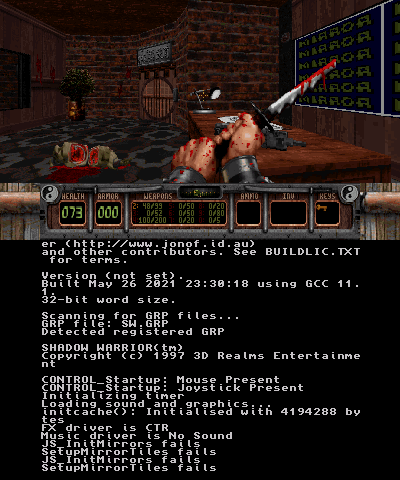 Known issues
No midi support (ogg is supported).
Changelog
v0.0.3
Fixes static audio in caves/tunnels/under water.
v0.0.2
v0.0.1
Credits
Everyone involved with development of libctru and other 3ds libraries.
External links